MMOs in development
New User Account Information Already have a PWE account? Click here to log in Account Name
Neverwinter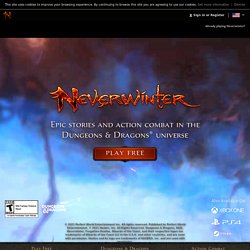 Faxion
Warrior Warrior Video The warrior is quick on his feet and spear-heads the battle with up-close melee combat. Courageous and fuelled by a strong sense of justice, they were the first to rise to arms when the land of Lagendia was invaded by dragons. These fearless fighters make great companions, as they brawl their way to victory withunshakable determination and overwhelming strength. Love being in the heart of the action?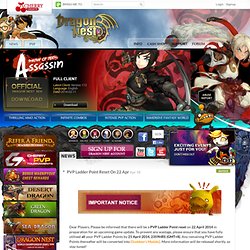 Abydos Online
Français Immortalis Fantasy RPG Embarquez pour un voyage épique où vous devez éradiquer l'invasion des monstres et devenir le plus puissant des Invocateurs ! Combattez et capturez des Immortels de légende et affrontez des milliers d'autres joueurs à travers le monde.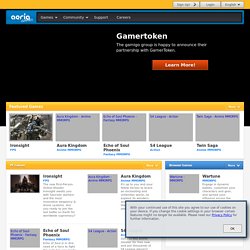 MILLENNIUM gaming brings together all the essential information on the US computer gaming industry along with the history of gaming in the US, gaming statistics, US gaming standards and age restrictions, gaming genres and the development of gaming consoles. MILLENNIUM gaming also provides a wealth of advice on software engineering, the types of certification, education and degrees required to become a gaming professional and the various jobs available in the gaming world. In addition, you will find a range of information on annual gaming conferences, top innovators in gaming and US gaming associations. MILLENNIUM gaming - Bringing you the latest and most comprehensive information about the computer gaming industry in the United States.
Warhammer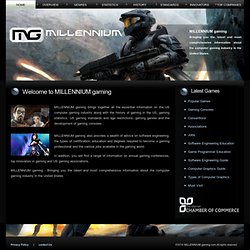 ::::: Kabod Online :::::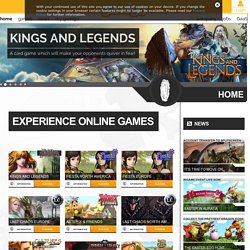 Black Prophecy: Home
King of Kings III The weekly maintenance will end soon and you will be able to get back into fight. A short overview on today's changes can be found in our forum.German Patchnotes English PatchnotesYour King of Kings ... Loong Hello Loongorians,We're glad to tell you that we've finally found the issue why the master system wasn't working anymore and have resolved this bug. From now on, every master information are getting ...
PERPETUUM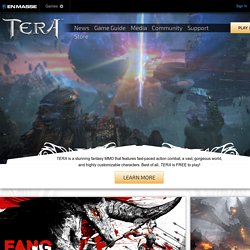 Elite players can grab some items at a discount until January 16. Read more Treeshark treats you with new battleground info and new elite bonuses! Read more Begin 2014 right with TERA's BAM-spawning event—Saturday, January 4! Read more
© 2014 Trion Worlds, Inc. Trion, Trion Worlds, RIFT, Storm Legion, Telara, and their respective logos, are trademarks or registered trademarks of Trion Worlds, Inc. in the U.S. and other countries. The ratings icon is a registered trademark of the Entertainment Software Association. All other trademarks and logos belong to their respective owners.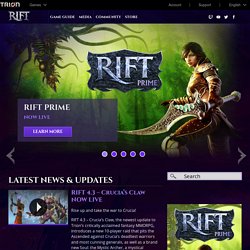 Rift: Planes of Telara - Home