Religion and the Lack of It
The God and Goddess The God and Goddess represent the balance of the universe, the world as a whole, no one part complete without the other. They are not, however, dichotomies - they are not opposites.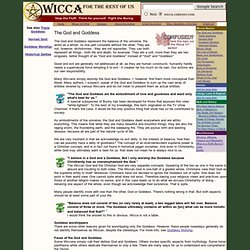 Wicca: For the Rest of Us -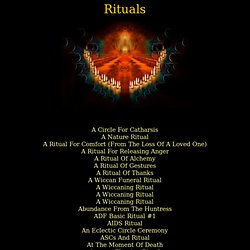 Rituals
The Invisible Pink Unicorn (IPU) is the goddess of a parody religion used to satirize theistic beliefs, taking the form of a unicorn that is paradoxically both invisible and pink.[1] She is a rhetorical illustration used by atheists and other religious skeptics as a contemporary version of Russell's teapot, sometimes mentioned in conjunction with the Flying Spaghetti Monster.[2]