The Mind and other Dangerous Things
Test note
50 YEAR OLD CARTOON PREDICTS THE FUTURE !!! NWO !!!
HOW TO TICK PEOPLE OFF
Mature people truths
ozzy-quote
If you see a student dozing in the library or a co-worker catching 40 winks in her cubicle, don't roll your eyes.
An afternoon nap markedly boosts the brain's learning capacity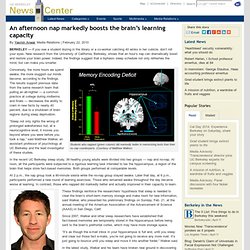 Ricci Adams' Musictheory.net
Religion and the Lack of It
Six
6359
This incomplete list is not intended to be exhaustive.
List of common misconceptions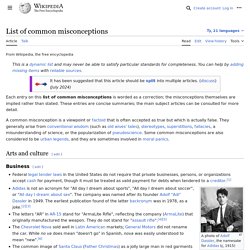 Imagination - Play with beautiful wobbly lines
The Meaning of Life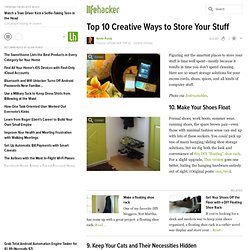 SExpand
Top 10 Creative Ways to Store Your Stuff
"How strange is the lot of us mortals!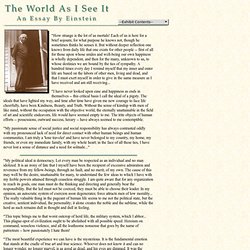 An Essay by Einstein -- The World As I See It
Holophonic Sounds - Tricking Your Mind To See Alternate Realities
That was an experience and a half :)) I still have goose bumps from it. Thanks! by taranasus Jun 19
Narrowing the red margins of your lips is a clear sign of anger, while massaging your forehead can signal uneasiness.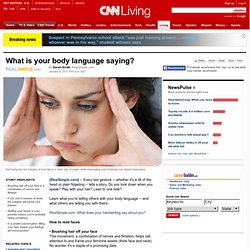 What is your body language saying?
Don't Put Your Life On Hold...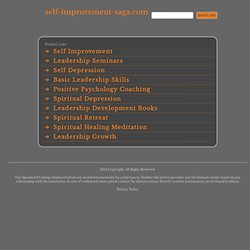 40 Healthy Relationship Signs
If you're in a , you know it. In fact, you and your mate likely worked hard to get to that point. However, it's not always a clear when we're NOT in a healthy love relationship.
The latest issue of Time has a major section on Alzheimer's, its effects and profound misery. Maria Shriver has a family history of Alzheimer's and tomorrow, Sunday the 17th, she'll break her silence even more to discuss with Christiane Amanpour how Alzheimer's effect family members.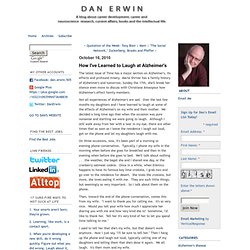 Dan Erwin - How I've Learned to Laugh at Alzheimer's