Morocco
From Opposition to Puppet: Morocco's Party of Justice and Development
A protest repressed, a journalist beaten, an artist detained, a newspaper censored, and an activist tortured. Sixteen months after what was hailed as a "landmark" constitutional referendum, and exactly one year after a new government was elected, like a broken record, headlines from Morocco continue to repeat themselves. When the announcement for the 25 November 2011 parliamentary elections was made, the February 20th Movement and its supporters quickly agreed to boycott––a decision rooted in the prediction that the elections would bring about no real change.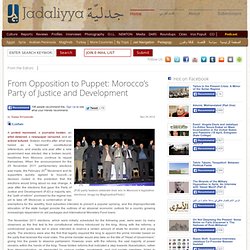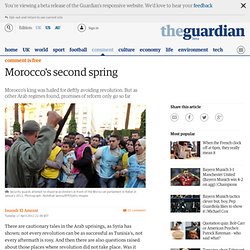 Morocco's second spring | Issandr El Amrani | Comment is free
There are cautionary tales in the Arab uprisings, as Syria has shown: not every revolution can be as successful as Tunisia's, not every aftermath is rosy. And then there are also questions raised about those places where revolution did not take place. Was it averted because there is wise and popular government, or has some kind of social shock merely been postponed? Last year Morocco seemed for a while to be following the path of its eastern neighbours.
Morocco, the Gulf and the media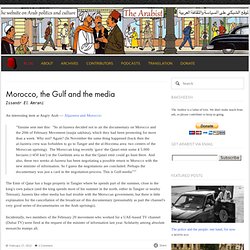 An interesting item at Angry Arab — Aljazeera and Morocco: "Yassine sent met this: "So al-Jazeera decided not to air the documentary on Morocco and the 20th of February Movement (nuqta sakhina), which they had been promoting for more than a week. Why not? Again? (In November the same thing happened (back then the al-Jazeera crew was forbidden to go to Tanger and the al-Hoceima area: two centers of the Moroccan uprising). The Moroccan king recently 'gave' the Qatari emir some 4 5.000 hectares (=450 km²) in the Guelmim area so that the Qatari emir could go hunt there.
A Year After: The February 20 Protest Movement in Morocco
On the one-year anniversary of the February 20 protest movement in Morocco, (henceforth referred to as Feb. 20), the kingdom boasts relatively meager political progress. Despite the much-vaunted reforms and constitutional changes, Morocco has reinvigorated its state edifice, managed to outmaneuver an inexperienced Feb. 20 protest movement, and engaged in a crackdown on freedom of the press and speech.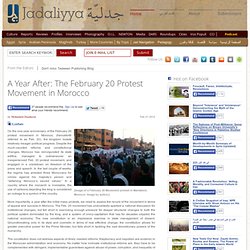 King Hassan of Morocco and the Queen
Less than a block from the seventeenth-century walls that surround Rabat's medina (old city) is the Association Tamaynut.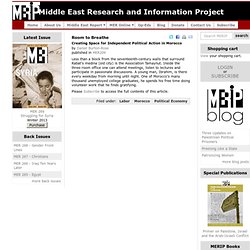 Creating Space for Independent Political Action in Morocco
The recent parliamentary elections in Morocco have led to the creation of the first ever elected Islamist government in Morocco's history.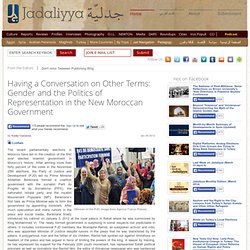 Having a Conversation on Other Terms: Gender and the Politics of Representation in the New Moroccan Government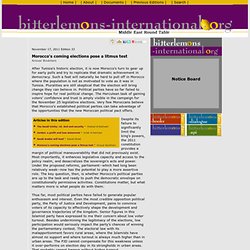 After Tunisia's historic election, it is now Morocco's turn to gear up for early polls and try to replicate that dramatic achievement in democracy. Such a feat will naturally be hard to pull off in Morocco where the population is not as motivated to vote as it was in Tunisia. Pluralities are still skeptical that the election will bring change they can believe in.
Morocco's coming elections pose a litmus test
Morocco's Next Government: New Actors, Same Script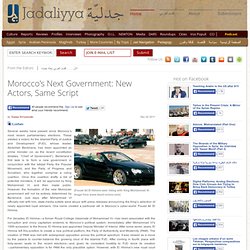 Several weeks have passed since Morocco's most recent parliamentary elections. These yielded a victory for the Islamist Party of Justice and Development (PJD), whose leader, Abdelilah Benkirane, has been appointed as prime minister (or, as the recent constitution dictates, "Chief of Government"). Benkirane's first task is to form a new government in conjunction with the Istiqlal Party, the Popular Movement, and the Party of Progress and Socialism, who together comprise a ruling coalition.
Ibn Kafka's obiter dicta – divagations d'un juriste marocain en liberté surveillée