Windows 7
Complete Guide to Symbolic Links (symlinks) on Windows or Linux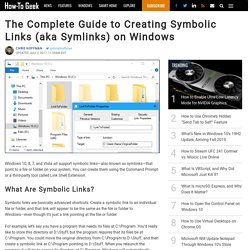 Want to easily access folders and files from different folders without maintaining duplicate copies? Here's how you can use Symbolic Links to link anything in Windows 7, Vista, XP, and Ubuntu. So What Are Symbolic Links Anyway? Symbolic links, otherwise known as symlinks, are basically advanced shortcuts.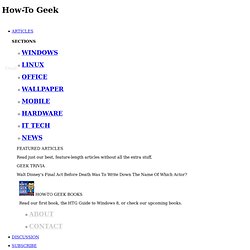 Using Symlinks in Windows Vista
One of the long-awaited features in Windows Vista was the ability to use symbolic links, the way you can in linux.
ISO Recorder v3
ISO Recorder for Windows Vista/Windows 7 supports CD, DVD and Blu Ray operations. Blu Ray on Windows Vista requires SP2 (in beta as of January 23 2009). Release Log
Everyone's excited about Windows 7, so am i.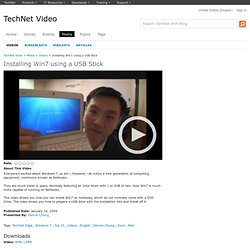 Use a USB Key to Install Windows 7—Even on a Netbook
Working with libraries
Updated: June 4, 2009 Applies To: Windows 7, Windows Server 2008, Windows Server 2008 R2
Remote Server Administration Tools for Windows 7