Microfinance
L'économie positive considère l'argent comme le pinceau du peintre et non comme l'œuvre d'art. Comment définir l'économie positive ?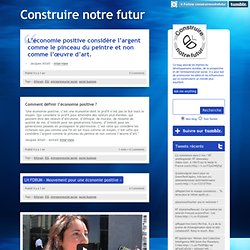 Construire notre futur
Rapport annuel de l'Observatoire de la microfinance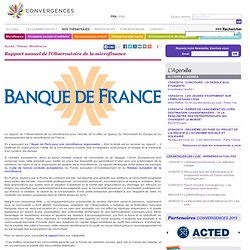 Le rapport de l'Observatoire de la microfinance pour l'année 2010 offre un aperçu du microcrédit en Europe et du développement de la microfinance en France.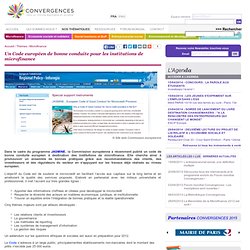 Dans le cadre du programme JASMIN E , la Commission européenne a récemment publié un code de bonne conduite européen à destination des institutions de microfinance. Elle cherche ainsi à promouvoir un ensemble de bonnes pratiques grâce aux recommandations des clients, des investisseurs et des régulateurs du secteur en s'appuyant sur les travaux déjà réalisés au niveau européen. L'objectif du Code est de soutenir le microcrédit en facilitant l'accès aux capitaux sur le long terme et en améliorant la qualité des services proposés.
Un Code européen de bonne conduite pour les institutions de microfinance
appeldeparis
rapport-annuel-2010-de-l-observatoire-de-la-microfinance
Alors que le secteur de la microfinance est en pleine expansion en Europe, le besoin d'informations pertinentes pour les IMF se fait de plus en plus sentir.
Réseau Européen de la Microfinance - Benchmarking
Social Lending | Informilo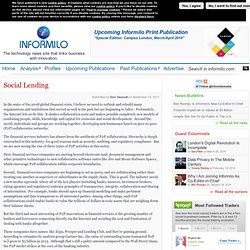 In the wake of the 2008 global financial crisis, I believe we need to rethink and rebuild many organizations and institutions that served us well in the past but are beginning to falter. Fortunately, the Internet lets us do this. It slashes collaboration costs and makes possible completely new models of combining people, skills, knowledge and capital for economic and social development.
Finance Solidaire | Just another WordPress weblog
FINRA Volunteers at Richard Wright Public Charter School Banking on Our Future was presented to 8th -10th graders at Richard Wright Public Charter School (RWPCS) in the District of Columbia on March 14th.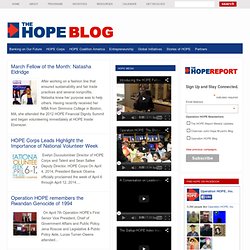 Operation HOPE Blog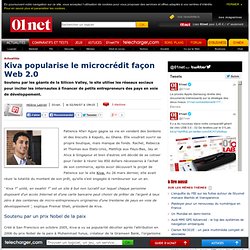 01net.
Kiva utilise le Web 2.0 pour promouvoir le microcrédit
Inaise
Finances participatives & alternatives
Plateforme web de microfinance
Rencontres de la microfinance
Structuration de la microfinance