Michael Tsarion
George Kavassilas (1)
Mozilla Firefox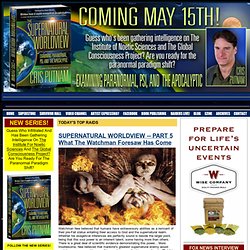 RaidersNewsNetwork.com I Breaking news, US, World, Science, Discovery, Mystery, Prophetic
DARPA Developing Skin Adherent And Scan-able Soldier Tracking Serpentine Biometric Tattoos DARPA is developing skin-adherent sensors are to monitor troops vital signs possibly in real time.
Michael Tsarion - The Irish Origins Of Civilization Excerpts
Michael Tsarion's Site
2012 - The Future of Mankind - Google Video
The Origins of Evil - Michael Tsarion - Google Video
The Destruction Of Atlantis [Michael Tsarion]
Michael Tsarion - Akhenaton and the Dark Side of the Sun
"If we are to answer the question of how evil has really come into the world and if it is correct to state that it did so because of alien interaction, then the question appropriately arises as to how we are still battling with the problem of evil today. Why is it not all over and done with given that the conflict began in pre-diluvian times? Surely, if "evil" had conquered, then today there would be no question of "good" being an alternative or a presence in the world.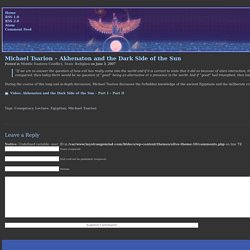 Michael_Tsarion_Architects_of_Control_Program_One__Mass_Control_and_Future_of_Mankind.mp4
Michael Tsarion Architects of Control Interview with Sonia Barrett