Information society
Welcome to the Beta-Website of the Institute for Internet and Society The Internet and related technologies significantly transform our society, which implies enormous potential as well as indisputable challenges. Following the announcement by Eric Schmidt on February 16th, 2011, we are currently bootstrapping the research institute for Internet & society in Berlin to further the interdisciplinary analysis of the Internet and its influence on the information society. Hosted by three leading academic institutions in Germany, including Humboldt University of Berlin, Berlin University of the Arts and the Social Science Research Center Berlin, and in close collaboration with the Hans-Bredow-
Institute for Internet and Society - beta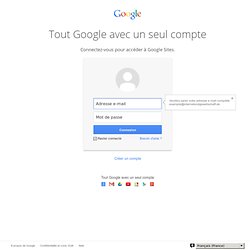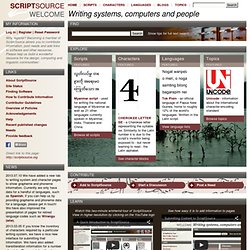 Script Source Welcome Navigation Links Writing systems, computers and people My Information Log in | Register | Reset Password
Writing systems, computers and people
human-computer interaction
The hyperconnected Here They Come !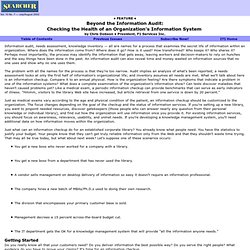 Beyond the Information Audit: Checking the health of an Organization's Information System
Information audit, needs assessment, knowledge inventory — all are names for a process that examines the secret life of information within an organization. Where does the information come from? Where does it go? How is it used? How transformed? Who keeps it?
Breu història de l\\\'ètica de la informació
compartir archivos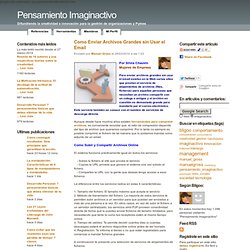 Para enviar archivos grandes sin usar el email existen en la Web varios sites que prestan el servicio de alojamientos de archivos (files, ficheros) para aquellas personas que necesitan un archivo compartir con un colega o amigos y el archivo en cuestión es demasiado grande para mandarlo por el correo electrónico. Este servicio también se conoce con el nombre de servicios de descarga directa. Aunque desde hace muchos años existen herramientas para comprimir archivos , es conveniente recordar que el ratio de compresión depende del tipo de archivo que queramos comprimir. Por lo tanto no siempre es posible comprimir el fichero de tal manera que lo podamos mandar como adjunto de un email.
Marshall McLuhan Understanding Media
Exit - - Directorio de expertos en el tratamiento de la información
Observatorio de las Telecomunicaciones y la Sociedad de la Información
Tesis: Hipertexto el nuevo concepto de documento en la cultura de la imagen