STARTUP MENTORING
5 Shitty Excuses Not to Pursue Your Passion | babble by dabble. Investment Ready | Because Impact Matters! The Founder Institute: Helping Founders to Build Great Companies. We help entrepreneurs win. Mentors enjoy privileged access to the best early-stage startups from around the world.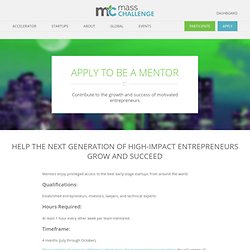 Qualifications: Established entrepreneurs, investors, lawyers, and technical experts. Business Mentors - Angel Holdings. Are There Mentorship Programs for Product Developers? It seems as though there are a lot of incubator sites out there for tech startups.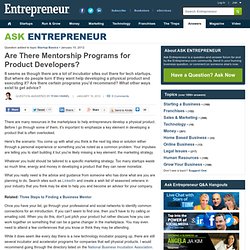 But where do people turn if they want help developing a physical product and executing it? Are there certain programs you'd recommend? What other ways exist to get advice? There are many resources in the marketplace to help entrepreneurs develop a physical product. Mentors: A Young Entrepreneur's Secret Weapon. You need a good idea.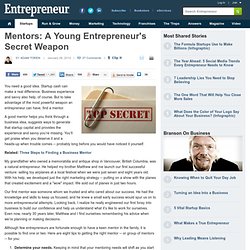 Startup cash can make a real difference. Business experience and savvy also help, of course. But to take advantage of the most powerful weapon an entrepreneur can have, find a mentor. Expert interview with Alex Osterwalder about "Business Model Innovation" Nina: Please introduce yourself.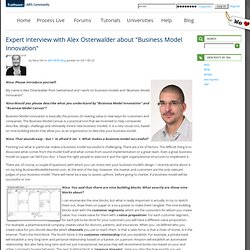 My name is Alex Osterwalder from Switzerland and I work on business models and "Business Model Innovation". Nina:Would you please describe what you understand by "Business Model Innovation" and "Business Model Canvas"? Business Model Innovation is basically the process of creating value in new ways for customers and companies. Capital Factory. Startup Masterclasses | Tech Start Hub. Investment, Company Structure, and Marketing> 24th October 2011, London - Why You Don't Need Investment | Andrew Lockley - 10 Things You Must Consider When You Start Out Or It Will Cost You Later | Simon Halberstam and Andrew Solomon - Introduction to Marketing< | Chris Winstanley How To Make Sure You're Investment and Exit Ready.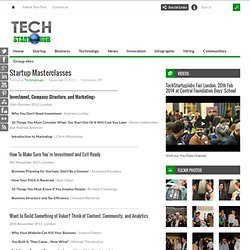 Why your tech startup needs a mentor to grow | Tech Start Hub. You may be thinking that words such as 'mentoring' and 'mentorship' are just part of superfluous management speak and that the concept of having a mentor is in itself nothing but self-indulgent.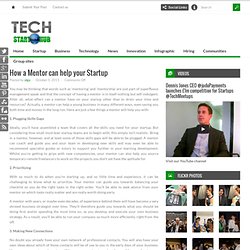 After all, what effect can a mentor have on your startup other than to drain your time and resources? Actually, a mentor can help a young business in many different ways, even saving you both time and money in the long run. Here are just a few things a mentor will help you with: Y Combinator. Techstars. History[edit] After founding three companies in Boulder, Colorado, David Cohen decided to form a startup accelerator and began building a network of mentors within Boulder.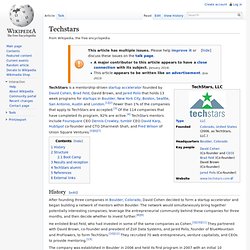 The network would simultaneously bring together potentially interesting companies, leverage the entrepreneurial community behind these companies for three months, and then decide whether to invest further.[8][9] He enlisted Brad Feld, who had invested in some of the same companies as Cohen.[3][10][11] They partnered with David Brown, co-founder and president of Zoll Data Systems, and Jared Polis, founder of BlueMountain and ProFlowers, to form TechStars.[10][12] They recruited 70 web entrepreneurs, venture capitalists, and CEOs to provide mentoring.[13]
---