Memristor
Memristor found: HP Labs proves fourth integrated circuit elemen
In the memristor work, the researchers built on their extensive experience - Williams founded the precursor lab to IQSL in 1995 - in building and studying nanoscale electronics and architectures. One goal of this work has been to move computing beyond the physical and fiscal limits of conventional silicon chips.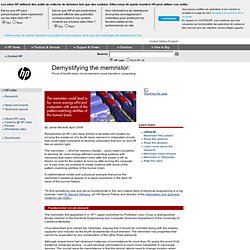 HP Discovers Potential "God Particle" of Electronics | Popular S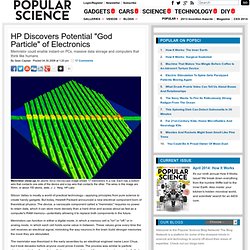 Memristor could enable instant-on PCs, massive data storage and computers that think like humans
Memristor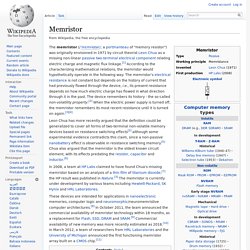 The memristor ( pron.: / ˈ m ɛ m r ɨ s t ər / ; a portmanteau of "memory resistor") was originally envisioned in 1971 by circuit theorist Leon Chua as a missing non-linear passive two-terminal electrical component relating electric charge and magnetic flux linkage. [ 1 ] Leon Chua has more recently said that the memristor definition could be generalized to cover all forms of 2-terminal non-volatile memory devices based on resistance switching effects [ 2 ] and Chua has said that the memristor is the oldest known circuit element with its effects predating the resistor , capacitor and inductor . [ 3 ] The memristor is currently under development by various teams including Hewlett-Packard , SK Hynix , and HRL Laboratories .
Leon Ong Chua ( English pronunciation: /ˈtʃwɑː/ ; Chinese : 蔡少棠 ; Pe̍h-ōe-jī : Chhòa Siáu-tông; born June 28, 1936) is an IEEE Fellow and a professor in the electrical engineering and computer sciences department at the University of California, Berkeley , which he joined in 1971. Dr.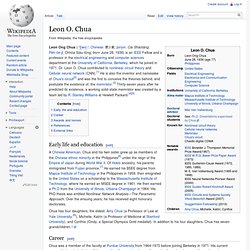 Leon O. Chua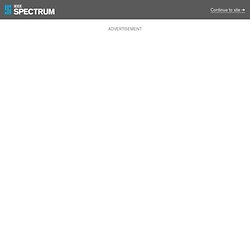 Spectrum: The Mysterious Memristor
Photo: R.
From GHN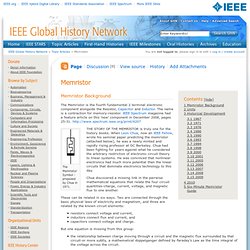 Memristor - GHN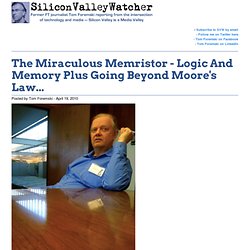 Posted by Tom Foremski - April 19, 2010 I recently visited HP Labs and spoke with Stan Williams, senior fellow at Hewlett-Packard and director of Quantum Science Research, about an incredible semiconductor device -- the memristor .
The Miraculous Memristor - Logic And Memory Plus Going Beyond Mo