Media
Hello everybody, I am excited to be apart of the group. Does anyone know Dave Snell?
All Zombie Tools blades are made-as-ordered, and, due to your overwhelming awesomeness and support, our blade turnaround time is now 15 weeks from time of order. Yeah, we know, it's getting a little ridiculous, but we're working like mad and hope to turn the corner and start reducing the wait time over the next two months. Thanks for your patience and understanding! NEW! The T'ai Fighter What is the sound of one hand clapping?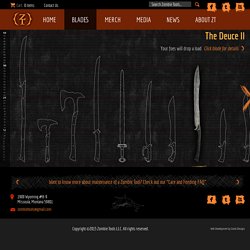 Zombie Tools | Weapons Catalog | Zombie-Killing Machetes, Swords, Blades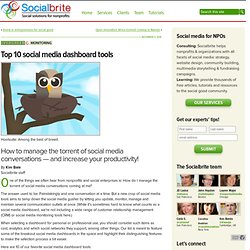 Hootsuite: Among the best of breed. How to manage the torrent of social media conversations — and increase your productivity! By Kim Bale Socialbrite staff O ne of the things we often hear from nonprofits and social enterprises is: How do I manage the torrent of social media conversations coming at me? The answer used to be: Painstakingly and one conversation at a time. But a new crop of social media tools aims to tamp down the social media gusher by letting you update, monitor, manage and maintain several communication outlets at once.
DivX
Shark 007