Censorship
Stop the biggest threat to Internet freedom. 2,008,307 have signed.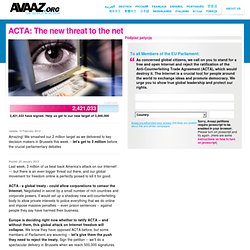 Help us get to our new target of 3,000,000 Update: 10 February 2012. Our Data | Giving an European overview of public government data, existing mash-ups and policy initiatives. No to Age Banding. ... the neat sorting-out of books into age ranges, so dear to publishers, has only a very sketchy relation with the habits of any real readers.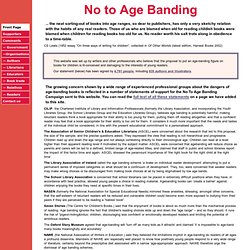 Those of us who are blamed when old for reading childish books were blamed when children for reading books too old for us. No reader worth his salt trots along in obedience to a time-table. CS Lewis (1952 essay On three ways of writing for children, collected in Of Other Worlds (latest edition, Harvest Books 2002) This website was set up by writers and other professionals who believe that the proposal to put an age-banding figure on books for children is ill-conceived and damaging to the interests of young readers.
CD Baby: a little CD store with the best new independent music. Bacula, the Network Backup Tool for Linux, Unix, and Windows.
---