Mashups
A great collection of mashups and bootlegs
Radio Songs Mashups. Mix Rap/Rock. The Beatles Mashups. DJ Zebra, King of Mash-up ! Pop / Rock Mashups. Mash-ups Video/Music. Daft Punk Mashups. Music Mashups. UNITED STATE OF POP 2012 LYRICS - DJ EARWORM. Carly Rae Jepsen vs. PSY - Call Me Gangnam by xaeroseven. Kanye West vs. Lana Del Rey – Coming To Die. Nightfire (Childish Gambino x Kavinsky) Phoenix vs. Kavinsky – Night Mania (Carlos Serrano Mix. French electro house artist Vincent Belorgey, known professionally as Kavinsky, has a style very few can match.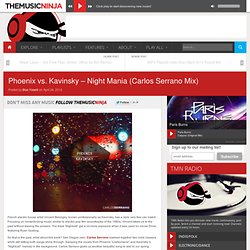 Focusing on romanticizing music similar to electro-pop film soundtracks of the 1980s, Vincent takes us to the past without leaving the present. The track 'Nightcall' got a lot more exposure when it was used on movie Drive, featuring Ryan Gosling. So that is the past, what about this track? Mike Relm's Relmvision - THE SCOTT PILGRIM REMIX. Bootleggers. What have been the most popular pop music mashups? Bootie Blog. A Plus D, creators of Bootie Mashup, will be in Europe (and Tel Aviv, Israel) for the month of April.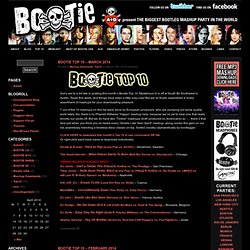 See below for tour dates. FRIDAY APRIL 12 –- TEL AVIV, ISRAELA.D.D. MASHUP PARTY: 3-YEAR ANNIVERSARY – COMFORT 13, 10013 Tel Aviv-Yafo, Israel SUNDAY APRIL 14 – BERLIN, GERMANYPORK, FICKEN3000, Urbanstr. 70, in glamorous Kreuzkoeln FRIDAY APRIL 19 –- LONDON, UKBOOTIE LONDON returns!
---
shamduf Nov 30 2010

Pas mal du tout. Mais il manque un outil pour communiquer dans l'équipe, genre un système de messagerie ou des commentaire privés

amsika Nov 30 2010

Super comme organisation! T'en penses quoi alors de cette nouvelle fonctionnalité?

shamduf Nov 30 2010

J'ai aussi ajouté 2-3 nouveaux mash-ups que j'ai trouvé sur le net

shamduf Nov 30 2010

J'ai un peu modifié l'organisation du pearltree. Ce serait bien qu'on puisse avoir des sous-catégories. Vous en pensez quoi ?

amsika Nov 5 2010

Envoi moi ça :) Dès qu'on peut faire des pearltrees à plusieurs je t'intègre à mon équipe Mashups!

shamduf Nov 5 2010

hey, tu sais que y'a plein de bootlegs plus "français" aussi ? C'était la méga mode y'a quelques années, genre avec DJ Zebra :)
---