Mobile
How Mobile is Rapidly Evolving the World
Google to Marketers: Go Mobile or Go Home
Dan Wilkerson is a social media project manager at LunaMetrics , a Google Analytics certified partner that also specializes in social media, search engine optimization, and PPC. You can follow him on Twitter @notdanwilkerson or at @LunaMetrics .
5 Reasons Your QR Codes are Broken And How to Fix Them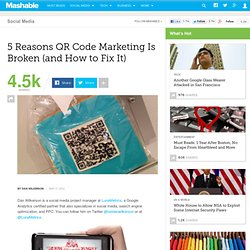 Authorities in China have cleared Google's plan to acquire Motorola Mobility for $12.5 billion .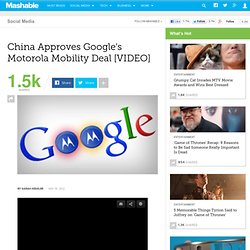 China Approves Google's Motorola Mobility Deal [VIDEO]
The number of Americans who own smartphones rocketed past the number who own basic mobile phones this year, and marketers have been expanding their mobile budgets at a similarly rapid rate.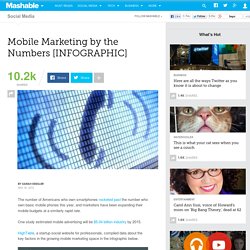 Mobile Marketing by the Numbers [INFOGRAPHIC]