MARVEL
Joss Whedon and Marvel Studios Announce 'Avengers: Age of Ultron' as Sequel to 'The Avengers'
Marvel Studios presents in association with Paramount Pictures Marvel's The Avengers--the super hero team up of a lifetime, featuring iconic Marvel super heroes Iron Man, the Incredible Hulk, Thor, Captain America, Hawkeye and Black Widow.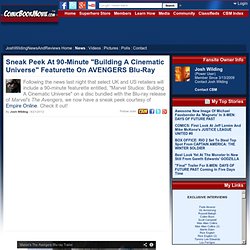 Sneak Peek At 90-Minute "Building A Cinematic Universe" Featurette On AVENGERS Blu-Ray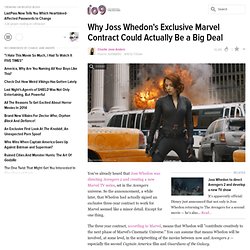 Why Joss Whedon's Exclusive Marvel Contract Could Actually Be a Big Deal
Definitely in two minds about this.
Cinematic Universe
List of films based on Marvel Comics
Below is a list of films based on Marvel Comics characters and properties including its various imprints.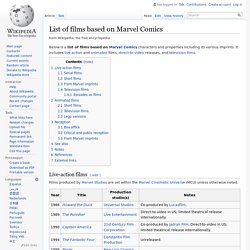 With Great Power The Stan Lee Story The Movie