Batman
The Top 10 Greatest Batman Graphic Novels | Flipkart Blog
'Hush' artist Jim Lee's Batman Here we go, Batman graphic novels. Without tooting my own horn, pretty much got them all (because Flipkart provides all the titles and a hole in the wallet as a result). This isn't just a hobby, it's an obsession. Batman, unlike many other super heroes such as Spidey and Superman, is human.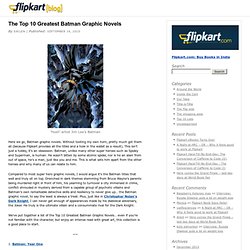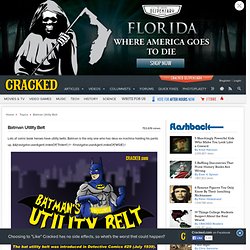 Batman Utility Belt
Lots of comic book heroes have utility belts. Batman is the only one who has deus ex machina holding his pants up. &&(navigator.userAgent.indexOf('Trident') !
BATMAN_by_B1nd1.jpg (JPEG Image, 1439x498 pixels) - Scaled (78
1300813197_evolution-of-the-batman-logo.gif (GIF Image, 499x300 pixels)
SExpand Click to viewWith The Dark Knight less than two weeks away from opening, now is the time to start pretending that you know all there is to know about Batman in order to impress family and friends alike. To help you do that, we've come up with a list of 10 Essential Batman Books You Must Read, and it's not just the ones that you'd expect.
10 Batman Books You Must Read