Content Marketing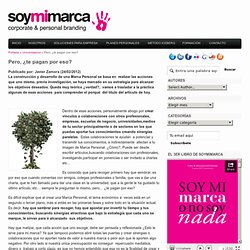 Pero, ¿te pagan por eso? | Soy mi Marca
La construcción y desarrollo de una Marca Personal se basa en realizar las acciones que uno mismo, previa investigación, se haya marcado en su estrategia para alcanzar los objetivos deseados.
The 5 Types of Content That Grab Attention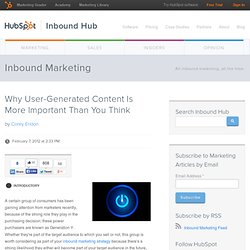 Why User-Generated Content Is More Important Than You Think
A certain group of consumers has been gaining attention from marketers recently, because of the strong role they play in the purchasing decision; these power purchasers are known as Generation Y.
CurationSoft Review: Creating Content Has Never Been Easier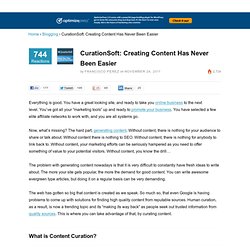 Everything is good. You have a great looking site, and ready to take you online business to the next level. You've got all your "marketing tools" up and ready to promote your business.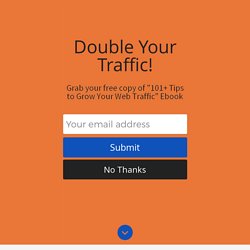 Are you having problems driving traffic to your blog?