Maps
Map, interactive . Custer's Last Stand . American Experience . WGBH
ΧΑΡΤΗΣ ΤΗΣ ΚΕΡΚΥΡΑΣ.jpg (2500×3040)
Υπουργείο Πολιτισμού - Πολιτιστικός Χάρτης
www.tabula-peutingeriana.de/tp/tp6.html
www.tabula-peutingeriana.de
Concharte
Periodis Web - A Historical Atlas and Gazetteer of Europe from Year 1 to 2000 Europe in Year 2000 Europe in Year 1900 Europe in Year 1800 Europe in Year 1700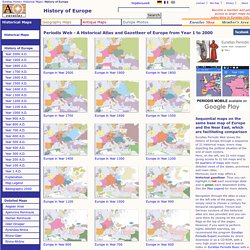 TIMEA: Browse by Place
Description The dissolution of the Austro-Hungarian Empire at the end of World War I transformed the political organization of the Balkans. The war had started in the Balkans with the assassination of the Habsburg Archduke Franz Ferdinand by a militant Bosnian Serb seeking independence for his country from the dual empire. Jovan Cvijić, the author of this "ethnographic map" of the Balkans, published in 1918 by the American Geographical Society of New York, was a professor of geography at the University of Belgrade.
Ethnographic Map of the Balkan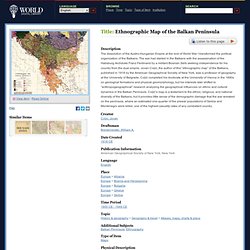 The Interactive Ancient Mediterranean Project
The Interactive Nolli Map of Rome Website Cooperating with faculty at UNC-CH , and with the scholars who commission custom maps from the AWMC for their publications, we are developing a collection of free digital maps for educational use. This effort gives teachers and students an expanding set of small-scale reference maps for classroom and personal use. Each may be downloaded from the website in multiple formats. A blank version of each map — suitable for map quizzes and customization — is usually available.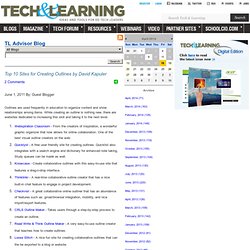 Tech Learning TL Advisor Blog and Ed Tech Ticker Blogs from TL Blog Staff – TechLearning.com
2 Comments June 1, 2011 By: Guest Blogger Jun 1 Written by: 6/1/2011 12:39 PM ShareThis Outlines are used frequently in education to organize content and show relationships among items.
Infographics - Own your Information
I am a Visual Arts teacher, just so you might start to understand my next comment. I love good Infographics ! I can not think of another technique that condenses the essence of a message down into a more accessible and easily understood medium. I love the way that; - the graphic can be the of hero the story - simple images can tell complicated stories - the combination of graphics and facts can explain a complex concept - facts and figures can be portrayed in an exciting and visually appealing way - the portrayal of the information becomes as important as the message Sometimes I think it is this last point that interests me the most.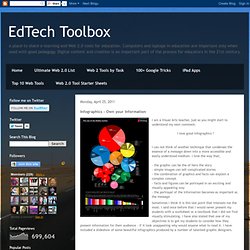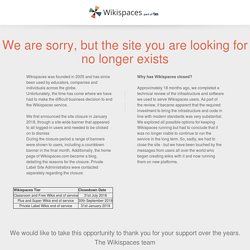 Try Wikispaces Classroom now. Brand new from Wikispaces. guest|Join|Help|Sign In Home Presentation Tools Collaborative Tools
szindros