Fun Vid, Pics, Foodies
Cafe 92YTribeca - 92nd Street Y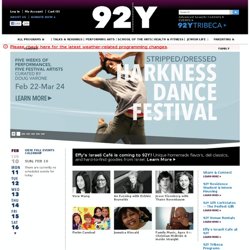 Effy's Israeli Café at 92Y! Unique homemade flavors, deli classics, and hard-to-find goodies from Israel.
Best Jeans of the Moment - Best of New York Shopping 2011
Where can you find the city's top dog groomer? Last-minute tailor? Beef tongue? We eat, drink, dance, shop, shvitz, and trampoline our way around the city, not to mention poll scores of in-the-know colleagues, hard-partying friends, opinionated family members, and, this year, a team of guest expert bloggers to bring you answers to all of the above questions, and hundreds more, in the form of our annual "Best of New York" issue.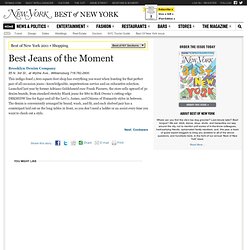 Tuyet N. T.: The storm that just went t
Times Square Ball
Home | The Hurricane Club
Official NORAD Santa Tracker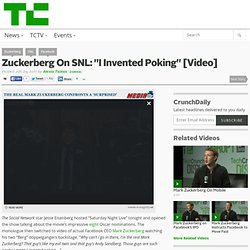 The Social Network star Jesse Eisenberg hosted "Saturday Night Live" tonight and opened the show talking about the movie's impressive eight Oscar nominations. The monologue then switched to video of actual Facebook CEO Mark Zuckerberg watching his two "Berg" doppelgangers backstage, " Why can't I go in there, I'm the real Mark Zuckerberg? That guy's like my evil twin and that guy's Andy Sandberg.
Zuckerberg On SNL: "I Invented Poking" [Video]