Magazines
Canadian Home Workshop - Your source for do-it-yourself projects & renovations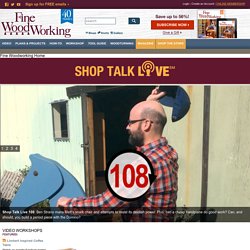 Sign up for FREE emails Login | Create an Account | ONLINE MEMBERSHIP Fine Woodworking Home Ingenious Foot-Powered Lathe: Watch a woodworker craft a shopmade, foot-powered lathe with spare parts and hand tools Peak Power for Power Tools: Learn exactly what those highfalutin horsepower ratings on your favorite power tools really mean in an all new Shop Talk Live Dentil Moldings for Fine Furniture - Part II: Learn how to cut Greek key and standard block dentil moldings on the tablesaw in Part II of our two-part series
Woodworker's Journal - America's Leading Woodworking Authority | Woodworkers Journal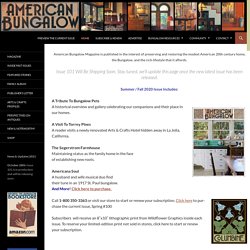 With 40 likes, the winner of the May photo contest is Nicole Mahoney Hayes and her charming home in Wellington, Ohio. Junes's contest is currently underway on our Facebook page . Get your photo up, and be sure to tell your friends to stop by our page and LIKE your post! Winner gets a full year of American Bungalow magazine. Good luck!
American Bungalow Magazine
For the last few decades, I've kept one indispensable tool readily available in my shop – glue sticks. Basically, they are milled material about 2″ thick and around 4″ wide (in my shop they were always made from hardwood because there was always plenty of scrap) that is cut to approximately 3′ in length.... On May 7, 2014, we're going to give you a chance to act like an editor for Popular Woodworking Magazine for the evening. That's right, we're going to let you (and a limited number of other folks) come into the workshop here at the magazine and test some of the newest tools from Senco.... The June issue of Popular Woodworking Magazine mails to subscribers (both print and digital) on or around this Thursday.
Popular Woodworking