Machine Learning
Summary: I describe how the TrueSkill algorithm works using concepts you're already familiar with.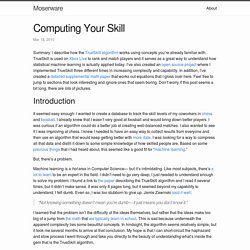 Computing Your Skill
Accentuate.us: Machine Learning for Complex Language Entry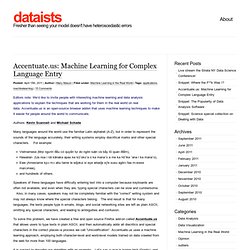 Editors note: We'd like to invite people with interesting machine learning and data analysis applications to explain the techniques that are working for them in the real world on real data. Accentuate.us is an open-source browser addon that uses machine learning techniques to make it easier for people around the world to communicate. Authors: Kevin Scannell and Michael Schade
LIBSVM -- A Library for Support Vector Machines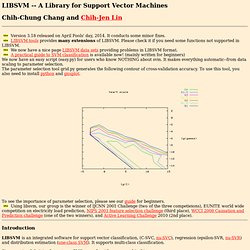 LIBSVM -- A Library for Support Vector Machines
Answer to What are some examples of the use of machine learning in distributed systems
Evolving Objects (EO): Evolutionary Computation Framework
And so I set out to solve the ultimate problem, a problem that, if solved effectively, could revolutionize the lives of thousands of college students across the country. As I began formalizing and exploring the problem, I realized it is far less simple than it might first appear, and not unlike a famous challenging problem in computer science.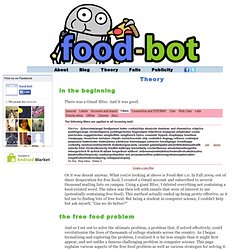 Theory | food-bot.com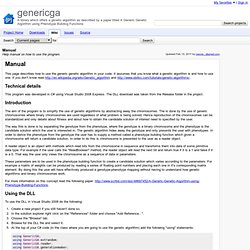 //Class for constant nodepublic class Const : DblExp{ double k; public Const(double k) { this.k = k; }
Manual - genericga - Help manual on how to use the program. - Project Hosting on Google Code