Mac and co
Oh My God, There Are Muji iPad Apps
The iPad Orchestra on Vimeo
Earlier this week, Amazon launched its Fire TV media streaming box, entering a crowded market with devices from Roku, the Chromecast from Google and the Apple TV. With the Fire TV delivering a number of features rumored for a future Apple TV, reactions to Amazon's new box have certainly been of interest to Apple fans. With an immediate launch for Fire TV, the device has already landed in the hands of reviewers and at popular repair shop iFixit, which promptly tore the device down. Early analysis of the Fire TV suggests the device has market-leading hardware that is hindered by less-than-perfect software. On the hardware front, iFixit confirms the Fire TV is a powerhouse with a quad-core, 1.7 GHz Qualcomm Krait 300 processor, Qualcomm Adreno 320 dedicated GPU, 2 GB LPDDR2 RAM clocked at 533 MHz, 8 GB internal storage, 802.11a/b/g/n MIMO Wi-Fi and Bluetooth 4.0.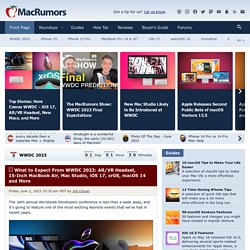 The 1 percent have long had smartphones from Porsche and Vertu to quench their high-end thirst, but when it comes to dual-SIM handsets, the elite have had to settle for something a little more ordinary. For those in need, Gresso created Azimuth, the first dual-SIM luxury handset. Starting at $2,000, the phone is made of titanium, with both the keys and logo crafted out of 18K or white gold. Since appearances are all that matter, you're getting some pretty low-end specs under the hood, including 2GB of "internal memory," a 1.3-megapixel camera, Bluetooth 2.0 and a tiny 1,100mAh battery.
An email Apple cofounder Steve Jobs sent to his top executives outlines the vision he had for the company in 2010, including future iPhone iterations, "Apple TV 2" and changes to MobileMe that hoped would leapfrog Google's cloud services. During the Apple v. Samsung patent trial on Friday, Apple software engineer and head of the company's human interface team Greg Christie took the stand to offer background on the original iPhone, specifically the "slide-to-unlock" feature. High-resolution display processing company Pixelworks on Friday announced the appointment of ex-iPod and iPhone hardware executive David J. Tupman to its board of directors, with the news coming one month after the firm revealed Apple orders accounted for ten percent of its business in 2013. An internal Apple document presented as part of the ongoing Samsung v.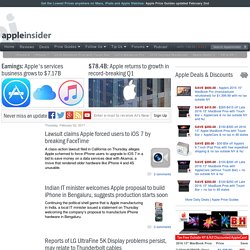 CAP News | Apple iSlate Expected To Cause Spontaneous Orgasms |
Apple, Adobe, and Flash
Monday, 25 January 2010 In my "Tablet Musings" piece two weeks ago, I speculated that Apple's imminent tablet probably won't support Flash, for all the same reasons the iPhone doesn't. Reaction to this was polarized — typically either "duh, of course it won't" or "no way, it has to support Flash". You can see both reactions represented in the thread on my piece at Hacker News.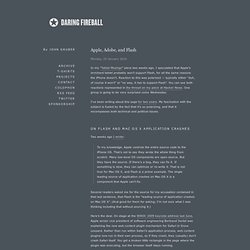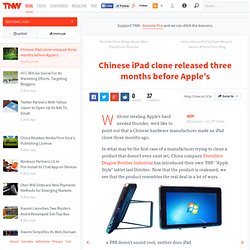 Chinese iPad clone released
Without stealing Apple's hard needed thunder, we'd like to point out that a Chinese hardware manufacturer made an iPad clone three months ago. In what may be the first case of a manufacturer trying to clone a product that doesn't even exist yet, China company Shenzhen Dragon Brother Industrial has introduced their own 'P88′ "Apple Style" tablet last October. Now that the product is realeased, we see that the product resembles the real deal in a lot of ways.
http://www.mac4ever.com/1eravril/ipad_2010/index.php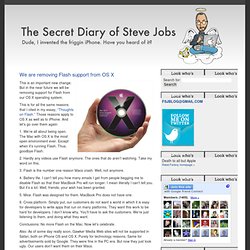 This is an important new change. But in the near future we will be removing support for Flash from our OS X operating system. This is for all the same reasons that I cited in my essay, "Thoughts on Flash." Those reasons apply to OS X as well as to iPhone. And let's go over them again:
We are removing Flash support f
iPad Usability: First Findings From User Testing (Jakob Nielsen'
You may or may not have seen the totally ridiculous, totally NSFW, 8-bit brilliance that is the film-clip for Flairs' Trucker's Delight (note: if 8-bit boobs, poop or misogynistic truckers offend, don't click that link. Editors Note: Heads up – you'll need to check your maturity at the door.). Have you watched it yet? To me, the logical progression from creating a film-clip based on an imaginary game is to make an actual game based on a film-clip based on an imaginary game. And so I present to you, the first episode of Truckers Delight for iPhone and iPod Touch. For the merest of $2.99 at the App Store, you can chase after blondes (and their well-groomed poodles), take down rival bikies, and steer 16-wheels of pain with flagrant disregard for all those "road rules" that The Man keeps sticking us truckies* with.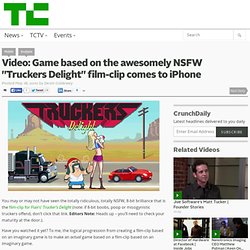 Video: Game based on the awesomely NSFW "Truckers Delight" film-
L'iPhoneographe — L'iPhone, un appareil photo pas si ordinaire
John Gruber a fait une petite comparaison des photos produits par l'iPhone 4 et de l'iPhone 4S. Il a publié le résultat sur Flickr en ajoutant un appareil Ricoh en témoin. Les photos ne sont ni retouchées ni recadrées et permettent de voir une différence de précision mais aussi de luminosité assez importante. C'est court comme comparatif mais instructif.
Ok l'iPad est un bijou de technologie, les geeks l'adorent déjà, les chats aussi, et il s'est vendu plus de 1 million de tablettes en un mois aux US. Ca vous l'avez lu partout. Mais qu'en pense la nouvelle génération ?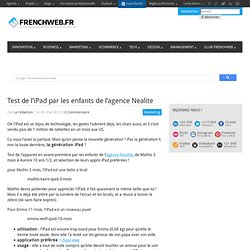 Test de l'iPad par les enfants de l'agence Nealite | FrenchWeb.f
The Medium - The Death of the Open Web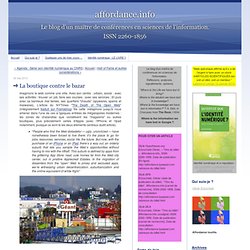 Imaginons le web comme une ville. Avec son centre : urbain, social ; avec ses activités : trouver un job, faire ses courses ; avec ses services ; Et puis avec sa banlieue mal famée, ses quartiers "chauds" (spywares, spams et malwares). L'article du NYTimes "The Death of The Open Web" (intégralement traduit sur Framablog) file cette métaphore jusqu'à nous amener dans l'une de ces si typiques entrées de mégalopoles modernes : les zones de chalandise que constituent les "magasins" ou autres boutiques, plus précisément celles d'Apple (avec l'IPhone et l'Ipad notamment, puisque ce sont là les deux éléments centraux dudit article).
by Oliver Reichenstein Over the last two months we have been working on several iPad projects: two news applications, a social network, and a word processor. We worked on iPad projects without ever having touched an iPad. One client asked us to "start working on that tablet thing" even before we knew whether the iPad was real. The question Are we designing desktop programs, web sites, or something entirely new?
Freedom From Porn on Vimeo
Excellent. Les super-héros, vus par #Apple et #Android. :') on T
Cart Sign in or Create an account Leica Look-Alike Skin for the iPhone 4/4S Price This highly detailed plastic skin is designed to protect your iPhone 4/4S while making it look just like a Leica rangefinder camera. It's extremely thin, durable, and covers both the front and the back of the phone.
Leica Look-Alike Skin for the iPhone 4 - PetaPixel Store