Animals & Nature
40+ Cheerful Bird Logos to Inspire Your Creativity. Inspiration September 30, 2010 Birds are considered as one of the most gentle and amazing creatures in the world.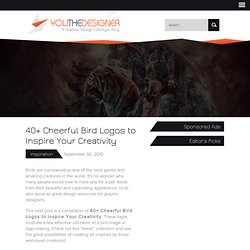 It's no wonder why many people would love to have one for a pet. Aside from their beautiful and captivating appearance, birds also serve as great design resources for graphic designers. This next post is a compilation of 40+ Cheerful Bird Logos to Inspire Your Creativity. These logos illustrate a few effective utilization of a bird image in logo-making. 45 Mind Blowing Colorful Logo Designs. Logo Design: Foxes.
Collection of juicy and sweet fruit logos. 25 Amazing Bird Logo Designs That Will Truly Inspire You! Designersdigest.co may be available for purchase.
Inquire today! Inquiry Form Inquire with your Facebook or LinkedIn profile, or complete this form to receive a free quote. Every big dream that became a reality had one thing in common: A solid foundation. First impressions matter.Get an email address as big as your dreams. Showcase of Inspirational Tree Logos. Tree logos are used by many companies in various industries around the world.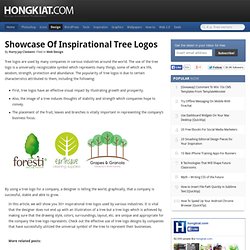 The use of the tree logo is a universally recognizable symbol which represents many things, some of which are life, wisdom, strength, protection and abundance. The popularity of tree logos is due to certain characteristics attributed to them, including the following: First, tree logos have an effective visual impact by illustrating growth and prosperity. Also, the image of a tree induces thoughts of stability and strength which companies hope to convey. The placement of the fruit, leaves and branches is vitally important in representing the company's business focus.
---