Livres multimédia
enseigner-lettres-2012.pdf (application/pdf Object)
0 Comments June 1, 2011 By: Guest Blogger Jun 1 Written by: 6/1/2011 4:34 AM ShareThis
Tech Learning TL Advisor Blog and Ed Tech Ticker Blogs from TL Blog Staff – TechLearning.com
Digital storytelling is simply using computer-based tools to tell stories. There are many different ways to do this – from making movies, recording voices, creating animations or electronic books. In schools they can help to take a task that might be seen as mundane – write a report, write a story, explain a process, describe an experiment – and turn it into something a whole lot more interesting.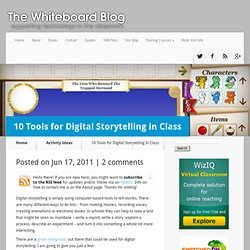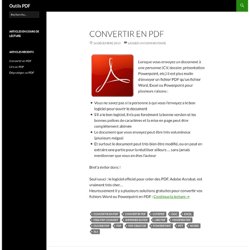 Lorsque vous envoyez un document à une personne (CV, dossier, présentation Powerpoint, etc.) il est plus malin d'envoyer un fichier PDF qu'un fichier Word, Excel ou Powerpoint pour plusieurs raisons : Vous ne savez pas si la personne à qui vous l'envoyez a le bon logiciel pour ouvrir le documentS'il a le bon logiciel, il n'a pas forcément la bonne version et les bonnes polices de caractères et la mise en page peut être complètement abîméeLe document que vous envoyez peut être très volumineux (plusieurs mégas)Et surtout le document peut très bien être modifié, ou on peut en extraire une partie pour la réutiliser ailleurs … sans jamais mentionner que vous en êtes l'auteur Bref à éviter donc ! Seul souci : le logiciel officiel pour créer des PDF, Adobe Acrobat, est vraiment très cher… Heureusement il y a plusieurs solutions gratuites pour convertir vos fichiers Word ou Powerpoint en PDF : Continue la lecture
KeeBoo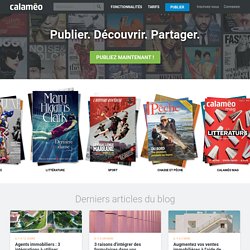 Publiez vos documents partout ! La première plateforme gratuite de publication à supporter l'iPad, l'iPhone et l'iPod Touch. Partager avec le monde ! Connectez vous avec votre compte Facebook et partagez les publications que vous aimez avec vos amis. Découvrez des publications fascinantes !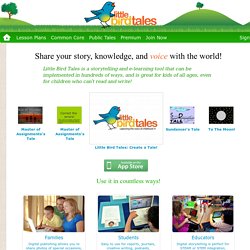 Little Bird Tales is a storytelling and e-learning tool that can be implemented in hundreds of ways, and is great for kids of all ages, even for children who can't read and write! "Little bird tales is an exciting Web site...In the school setting the possibilities are endless." Lawrence Armstrong, DiscoveryEducation.com
Kidistb