Live Better
Email You can't live a positive life around negative people. Sadly, some people are so entrenched in seeing the negative side of things that they leave zero room for positive things to grow. People like this inhabit our families, work environments and social circles. It can be emotionally draining just being around them, and you must be careful because their negative attitudes and opinions are venomous and contagious.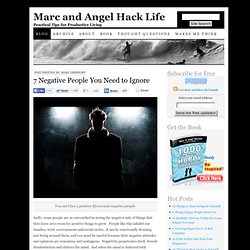 7 Negative People You Need to Ignore
Well I'm in the working world again. I've found myself a well-paying gig in the engineering industry, and life finally feels like it's returning to normal after my nine months of traveling.
Books - One Injury, 10 Countries - A Journey in Health Care - Review
by Maria Popova Why prestige is the enemy of passion, or how to master the balance of setting boundaries and making friends. "Find something more important than you are," philosopher Dan Dennett once said in discussing the secret of happiness , "and dedicate your life to it."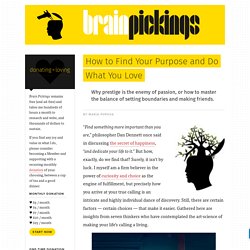 Kurt Michael Friese: How to Handle (or Avoid) a Hangover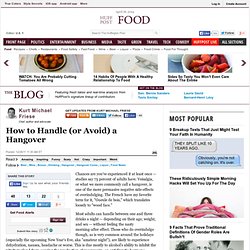 Chances are you've experienced it at least once -- studies say 75 percent of adults have. Veisalgia, or what we more commonly call a hangover, is one of the more persuasive negative side-effects of overindulging. The French have my favorite term for it, "Gueule de bois," which translates loosely to "wood face."
One for the Ages: A Prescription That May Extend Life - New York Times
Is Sitting a Lethal Activity?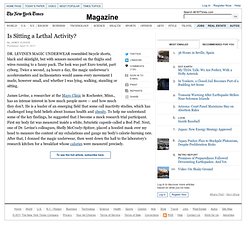 James Levine, a researcher at the in Rochester, Minn., has an intense interest in how much people move — and how much they don't. He is a leader of an emerging field that some call inactivity studies, which has challenged long-held beliefs about human health and .
By HEIDI MITCHELL Medical Director for the National Foundation for Infectious Diseases Dr. Susan Rehm joins Lunch Break to explain what you can do to avoid the flu if you can't get the vaccine. Scientists have struggled to understand the correlation between cold weather and the flu.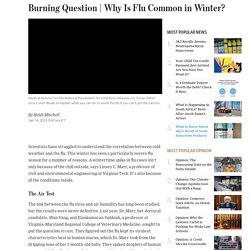 Burning Question | Why Is Flu Common in Winter?
The Power of Negative Thinking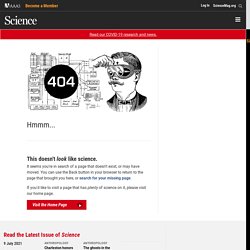 Back to back. A bioengineered disk ( right ) made by growing cells on a scaffold allows for the same movement and cushioning between spinal vertebrae as a normal disk ( left ). Credit: Robby Bowles
Lab-Grown Disks May Cure That Aching Back
Keli Goff: Why Women Shouldn't Want to Have it All
I knew that Anne-Marie Slaughter's essay "Why Women Still Can't Have it All" had officially become a major cultural touchstone not when it was heralded as the most widely read piece in the history of the Atlantic 's website, but when my mother, who still occasionally has trouble finding my own articles via Google, asked for my thoughts on the piece. At that point I didn't have any, since thanks to my travel schedule (and guilt about my own looming writing deadlines), I hadn't had a chance to read it, but at mom's insistence, I have now and here are my thoughts. My first thought is that Slaughter is to be commended for having the courage to say what many women, particularly feminist women, are afraid to. Namely, that no matter how smart, talented, ambitious or gifted a woman is, there is no such thing as a perfect life, so we should stop aspiring to lead one.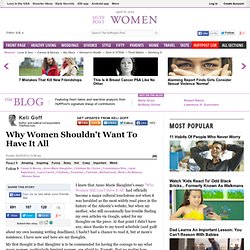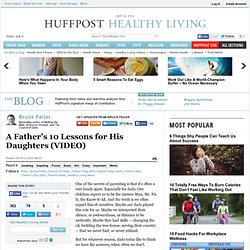 One of the secrets of parenting is that it's often a very lonely sport. Especially for dads.
Bruce Feiler: A Father's 10 Lessons for His Daughters (VIDEO)
Compass Of Pleasure': Why Some Things Feel So Good
Published: June 23, 2011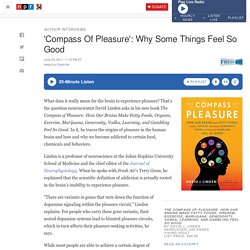 Basics - Brain Is a Co-Conspirator in a Vicious Stress Loop
If you want to start living a happy and healthy life, here are nine things that you should stop doing right now: 1.
9 Things You Should Stop Doing Right Now
The 7 vices of highly creative people - Writers and Writing
Smoking has often been linked with creative genius. For example, French philosopher Albert Camus is well known to have savored his smokes though his lungs were withered by tuberculosis. And who can imagine Albert Einstein without his pipe, George Burns without his cigar or Jackson Pollock without a cigarette dangling from his lips?
Newsletter - DO - Back Pain
"As we go about our busy lives we unknowingly put our muscles, joints and bones under strain. This stress can mount up incrementally and result in a serious impact on the body such as a sudden fall or a misalignment of the spine. As a holistic Osteopath, I look for and treat these imbalances before they develop into something serious, and re-establish harmony between the body's structure and its function. Acupuncture, cranio-sacral therapy, massage and cupping can be effectively combined to restore the body's natural balance and health so that it can begin healing itself. Years of experience have also taught me that often lurking behind physical pain is emotional tension stored, knowingly or unknowingly, in various parts of the body.
Learn to Cope: Even Moderate Stress Can Have Lethal Effects - Alice G. Walton - Life
New research has found that men who have undergone moderate or high levels of stressful life events are at much greater risk of death
Unwind this Weekend! How to (Really!) Recharge
10 Reasons Why You Should Take A Vacation As Soon As Possible
Are You Living the Life of Your Dreams? An Interview with Author Marilyn Tam
Joe Robinson: The Secret to a Life of No Regrets: Live Before You Die