Literacies ELA, SS/H, Sci, Tech
LDC "template tasks" provide fill-in-the-blank shells that teachers use to create powerful assignments. For example, Template Task 2 calls for student analysis that builds an argument:
Literacy Design Collaborative | Tasks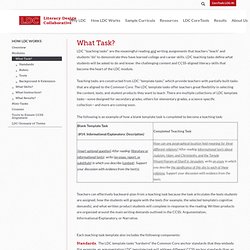 C3%20Framework%2006%2004%2013%20DRAFT
Novels with Science Content | Unleashing Readers
Reposted from Teach Mentor TextsI thought this one was important to share again as we start a new school year and with Common Core (with content area literacy) looming, I thought it'd be a good resource. I have added more novels to the list since the original post (thanks to some helpful friends and more reading).
The Common Core Learning Standards describe the importance of teaching students how to comprehend informational text. They are asked to read closely, make inferences, cite evidence, analyze arguments and interpret words and phrases as they are used in a text. Primary source documents are artifacts created by individuals during a particular period in history.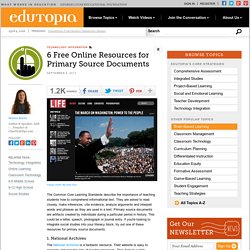 3 Simple Tools to Support the CCSS Academic Voc...
Project Based Learning | BIE
Teaching Content Is Teaching Reading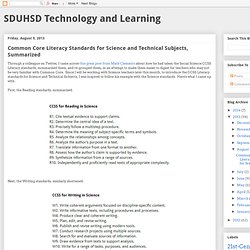 Common Core Literacy Standards for Science and Technical Subjects, Summarized
Through a colleague on Twitter, I came across this great post from Mark Clements about how he had taken the Social Science CCSS Literacy standards, summarized them, and re-grouped them, in an attempt to make them easier to digest for teachers who may not be very familiar with Common Core.
Elementary science lesson IRA
ELA Common Core Resources for Elementary Educators
How will the Common Core shift English-language arts learning in elementary school? Well, the transition to more nonfiction readings has certainly received the most attention, but that's just one subtle way. To help parents understand these shifts, we've compiled some of the best Common Core resources from around the Web.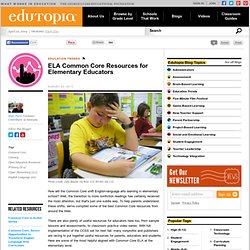 Grade 3 - ELA/Literacy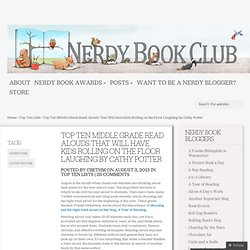 August is the month when classroom teachers are thinking about their plans for the new school year. One important decision is which books will be read aloud to students.
Top Ten Middle Grade Read Alouds That Will Have Kids Rolling on the Floor Laughing by Cathy Potter
Content Is King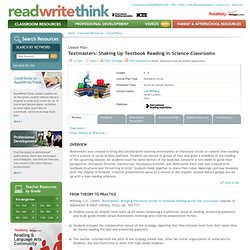 ReadWriteThink couldn't publish all of this great content without literacy experts to write and review for us.
Textmasters: Shaking Up Textbook Reading in Science Classrooms
- 14 Amazing Project Sites: A STEM, PBL, Common Core Series - A Goldmine of Resources
0 Comments June 8, 2013 By: Michael Gorman
- 14 Amazing Project Sites: A STEM, PBL, Common Core Series - A Goldmine of Resources
CC and Arts Alignment from College Board
What's wrong with CA reading list
By Mark Bauerlein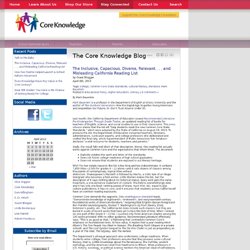 What kids are reading including CC RL Maturity Level lots more
Check out this broadcast on NPR's All Things Considered about what kids are reading in school and out! Have you ever wondered why students choose the books that they do? Renaissance Learning explored this question in the fifth-edition What Kids Are Reading report, which lists the top 40 books read by students in grades 1-12 in the 2011-2012 school year.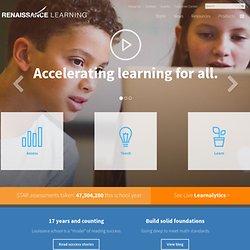 Readers/Writers Workshops, Centers, and Resources
Literature Learning Ladders
Literature Circles involve a small group of students exploring a piece of literature in depth. Although you'll find lots of books and articles on the Literature Circles, there are many ways to implement the strategies across grade levels and subject areas. Think of literature circles as one element of a balanced literacy program rather than "the solution." In most cases, the application of literature circles evolves over time as students and teachers become more experienced readers.
Mrs. Cowan's Literature Circles
Literature Circle Resources
If you want to see kids get excited about reading, let them choose their own books and talk about them in groups. That's the basic idea behind Literature Circles, or Book Clubs. If you're new to Literature Circles, or even if you are a pro, visit my Classroom Book Clubs page and watch the 5-minute introduction or watch the webinar below.
Literature Circle - Listening and Sharing : Selected Class Novels
Readers/Writers Workshops, Centers, and Resources
Literature Circles Qualities.pdf
Literature Learning Ladders
McREL Blog: Balancing the Common Core: Leveled readers vs. complex text
The art of teaching requires many careful balancing acts, and implementing the Common Core State Standards (CCSS) for literacy offers an opportunity for one more.
Literature Circle Resources
Mrs. Cowan's Literature Circles
Characteristics of Literacy-Rich Content-Area Classrooms Vicki Urquhart and Dana Frazee
Characteristics of Literacy-Rich Content-Area Classrooms ASCD
Field Notes
Express 8.02 - Field Notes: How to Help Struggling Students with Life Space Crisis Intervention