Gentoo
Portage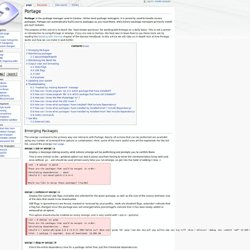 From Gentoo Linux Wiki
Manage Linux Hardware with udev (Part 2) - www.enterprisenetworkingplanet.com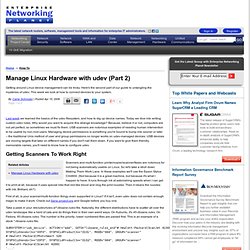 By Carla Schroder | Apr 15, 2008
Gentoo udev Guide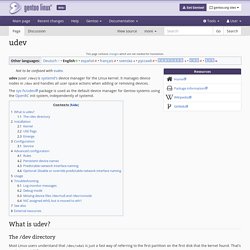 1. What is udev?
Handling of hardware events Power state switching Letting disks idle (buffering disk writes, aka laptop-mode)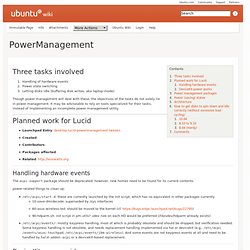 Power Management
From openSUSE
Pm-utils - openSUSE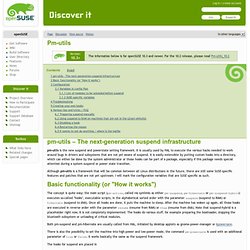 Note: This page was copied from the TuxOnIce page .
Gentoo Wiki Archives - Pm-utils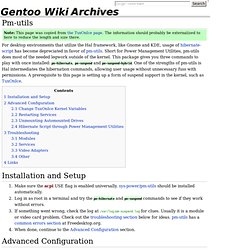 Hibernate + Ubuntu
[ubuntu] Slow hibernate / resume - Ubuntu Forums First, install uswsusp. (sudo apt-get install uswsusp) The version in Intrepid is pretty old, but it might work for you.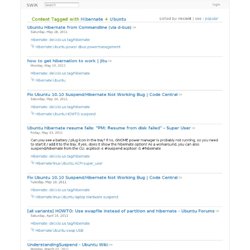 By Carla Schroder | Oct 3, 2006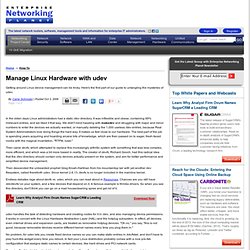 Manage Linux Hardware with udev - www.enterprisenetworkingplanet.com
Gentoo Linux Use Variable Descriptions
Picking use flags for someone is like picking out shoes for someone without even knowing them.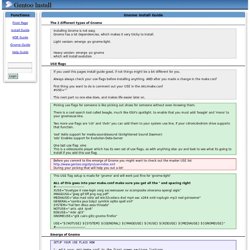 Gentoo Install
The perennially late Gentoo gnome-light ebuilds | All My Brain
If you run Gentoo Linux for your desktop, and you happen to favor the Gnome desktop environment, you may have noticed the incredible number of packages that need to be installed in order to install the gnome ebuild.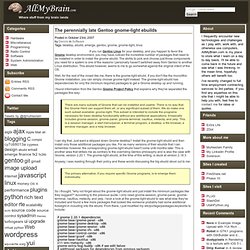 Gentoo Linux Tidbits « Helpful Linux Tidbits
I've been using Gentoo for about two years now and I took notes on managing my system. These are those notes. I've since created a bash script that does many of the functions and I'll just post it here because it is pretty self-explanatory.
The Gentoo Experience
Gentoo Linux Tidbits « Helpful Linux Tidbits
Options for the radeon driver are documented on the radeon(4x) man page. External Monitors First of all, suppose you want to plug in your laptop into a projector occasionally, but you don't want to restart X when you do so.
Additional options for the radeon driver
Trees
Metacity …for the adult in you
start [fbsplash]
Gentoo maintenance
From Gentoo Linux Wiki
Make Linux faster and lighter
With just a few tweaks, your Linux box can be lighter, sprightlier and quicker than ever before. Read on for the best ways to speed up your boot sequence, optimise KDE and Gnome, and get better performance from your favourite apps. We've also got some top tips from our favourite free software gurus...