How To
DIY Seven Color Handheld Laser. Create Techno with a Laser Harp. Ever wanted to make your own techno music, but are tired of the standard midi controller?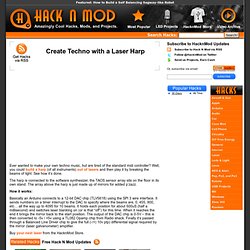 Well, you could build a harp (of all instruments) out of lasers and then play it by breaking the beams of light. See how it's done. 6 Fantastic Laser Pointer Projects. Burning lasers, keychain lasers, 1000 watt lasers…We love them all.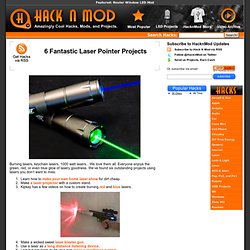 Everyone enjoys the green, red, or even blue glow of lasery goodness. We've found six outstanding projects using lasers you don't want to miss. Learn how to make your own home laser show for dirt cheap.Make a laser projector with a custom stand.Kipkay has a few videos on how to create burning red and blue lasers. Make a wicked sweet laser blaster gun.Use a laser as a long distance listening device.Last but not least, build your own laser surveillance system.
Optical
Woodburning. Burning Lasers. Results.
---