Life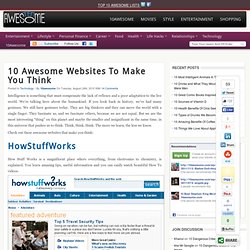 Intelligence is something that must compensate the lack of reflexes and a poor adaptation to the live world. We're talking here about the humankind. If you look back in history, we've had many geniuses. We still have geniuses today.
10 Awesome Websites to Make You Think
Summary: The world is full of extroverts and reflects their extroverted ways. This is hard on introverts. The Dos and Don'ts of working with an introverted child. My daughter making a pet store in her room.
Introverts are Not Retarded or Anti-Social - Understanding The Introverted Child | Straight Dope Dad | A Father's View on Parenting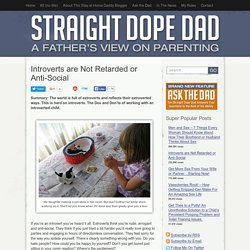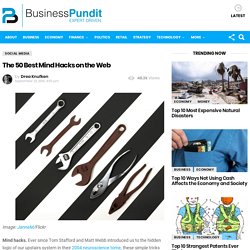 Image: JanneM /Flickr Mind hacks. Ever since Tom Stafford and Matt Webb introduced us to the hidden logic of our upstairs system in their 2004 neuroscience tome , these simple tricks have taken the blogosphere by storm. Nowadays, there's a hack for everything, from your sex life to your kitchen stove. We compiled the Web's 50 best mind (and life, and career, and…you get the point) hacks. These self-improvement gleanings are bound to make you a better, well, everything:
1. Overanalyzing everyone's intentions/thoughts What did your fifth grade teacher mean when she told just you that kids your age should start wearing deodorant? Did your brother know something you didn't when he called you Gayson when you were a kid? Did your bestie not respond to your texts about plans for a Friday night apple bobbing on purpose? Is he secretly trying to eliminate you as a friend?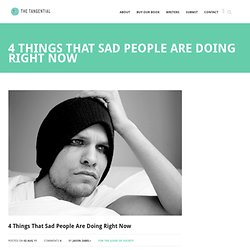 4 Things That Sad People Are Doing Right Now | The Tangential
The Sagittarius Woman
By Scott Berkun , April, 2005 We all know someone who's intelligent, but who occasionally defends obviously bad ideas. Why does this happen? How can smart people take up positions that defy any reasonable logic?
#40 – Why smart people defend bad ideas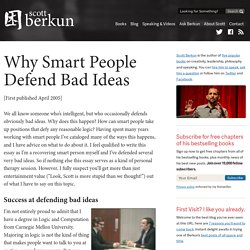 post written by: Marc Email These questions have no right or wrong answers. Because sometimes asking the right questions is the answer. How old would you be if you didn't know how old you are?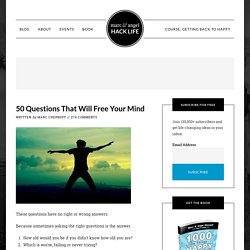 The Awakening
A time comes in your life when you finally get it...when, in the midst of all your fears and insanity, you stop dead in your tracks and somewhere the voice inside your head cries out...ENOUGH! Enough fighting and crying and blaming and struggling to hold on. Then, like a child quieting down after a tantrum, you blink back your tears and begin to look at the world through new eyes. This is your awakening. You realize it's time to stop hoping and waiting for something to change, or for happiness, safety and security to magically appear over the next horizon.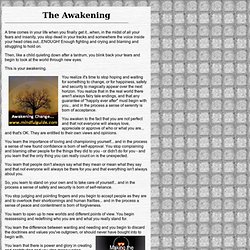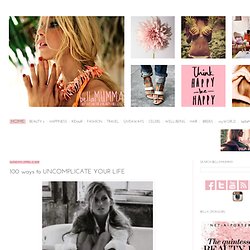 I 'STUMBLED UPON' THIS POST AT 'LIVE THE CHARMED LIFE' AND I LOVED IT SO MUCH, I JUST HAD TO SHARE IT! It begins... You see, when we're born we see the world in an uncomplicated way. We know what we need, and we ask for it. We like nice people, and we don't like mean people. We sleep when we're tired, we eat when we're hungry, and we stop eating when we're full.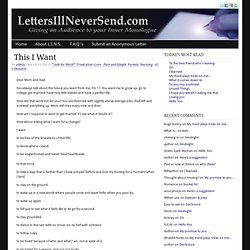 Dear Mom and Dad, You always talk about the future you want from me. I'm 17.
This I Want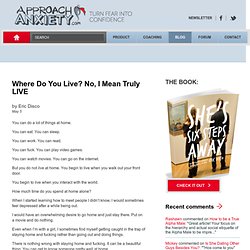 Where Do You Live? No, I Mean Truly LIVE | Approach Anxiety
You can do a lot of things at home. You can eat. You can sleep.
Thought Questions - Asking the right questions is the answer.