LGBTQI News
This pearltree consists of GLBTQ (Gay, Lesbian, bi-sexual Transgender and Queer) news sites. progressivenewsposts Jul 21
Rainbow PUSH Coalition
Gay News | The Advocate | The World's Leading Source for LGBT News and Entertainment
planetransgender
Transgender performance artist Kryzie King tortured 4-year-old Myls Dobson for two weeks — starving, beating, cutting and burning him — until Wednesday morning when he finally succumbed in the bathroom of her luxury Midtown high-rise, prosecutors said at King's arraignment Friday. "She described watching Myls die right in front of her. He was slumped over in the bathtub," Assistant District Attorney Nicole Blumberg told the judge during King's...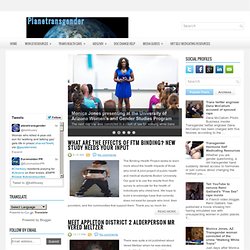 Gay & Lesbian News Stories - The Latest Breaking Headlines | 365gay
Gay/Lesbian News
4 hrs ago | The Fresno Bee Feds side with same-sex couples in Utah The announcement Friday by U.S. Attorney General Eric Holder that the government will honor gay marriage in Utah marked the latest strong show of support for same-sex weddings from the Obama administration.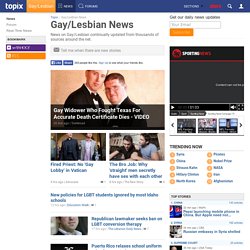 Gay News | The Advocate | The World's Leading Source for LGBT News and Entertainment
PageOneQ | Pride, Politics, Power & People
Gay, Lesbian, Bisexual & Transgender News & Free Videos | 365gay.com