Kaaaarl !
Editors' Photo Diary
7 Dec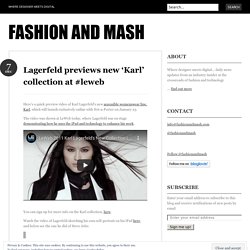 Lagerfeld previews new 'Karl' collection at #leweb « fashion and mash
Karl Lagerfeld fait le show #leweb11 #intro
Le Web kicked off today in Paris, though the show was opened not with a discussion about a tech issue or company of the day, but with a demonstration by fashion scion Karl Lagerfeld on how he uses the iPad and technology to enhance his work. Not your typical Le Web fare, but then this reflects a growing maturity in the tech scene as it infects the mainstream, in part thanks to devices like the iPhone and the iPad.
Karl Lagerfeld and Net-A-Porter to launch new online fashion startup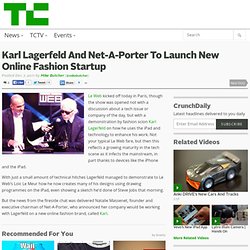 Karl Lagerfeld sketches Steve Jobs on iPad at Le Web11