Self-improvement
50 Questions That Will Free Your Mind. Post written by: Marc Chernoff Email These questions have no right or wrong answers.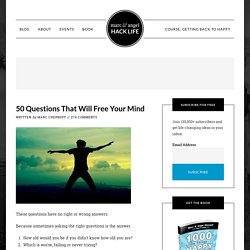 Because sometimes asking the right questions is the answer. How old would you be if you didn't know how old you are? Which is worse, failing or never trying? » 5 Shortcuts to Finding Your Passion. Post written by Leo Babauta.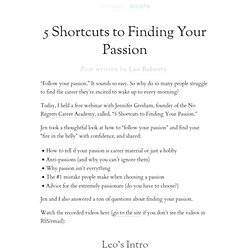 "Follow your passion." It sounds so easy. No Regrets Career Academy — Make Monday your favorite day of the week!
College Learning : WAYS AND WHYS. ATTENTION. Frank A.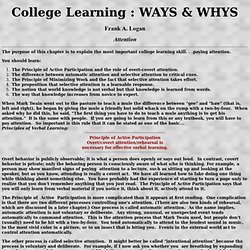 Logan Attention The purpose of this chapter is to explain the most important college learning skill. . .paying attention. Attention to detail will help you learn how to learn. Lesson #1: Why is there never time to do it right the first time but always time to do it over?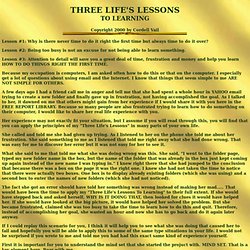 Lesson #2: Being too busy is not an excuse for not being able to learn something. Lesson #3: Attention to detail will save you a great deal of time, frustration and money and help you learn HOW TO DO THINGS RIGHT THE FIRST TIME. Because my occupation is computers, I am asked often how to do this or that on the computer. I especially get a lot of questions about using email and the Internet.
---