Lesson Plan Sites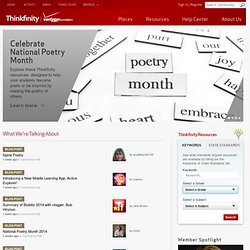 Browse Resources Verizon Foundation proudly partners with some of the country's top educational organizations to provide you with the latest topics, tools and trends in education. Created by the John F. Kennedy Center for the Performing Arts , ARTSEDGE provides resources and examples for teachers to teach in, through and about the arts. The site includes lesson plans, advocacy and professional development resources, and up-to-date information on arts programs from around the world.
Thousands of Free Lesson Plans and Educational Resources for Teachers | Verizon Thinkfinity.org
K-12 Lesson Plans in the Yahoo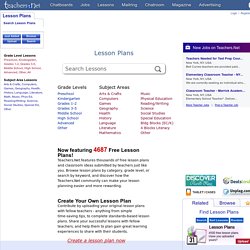 Lesson Plans Search Lesson Plans Teachers.Net features thousands of free lesson plans and classroom ideas submitted by teachers just like you. Browse lesson plans by category, grade level, or search by keyword, and discover how the Teachers.Net community can make your lesson planning easier and more rewarding.
Activity Packs are a growing library of theme-based widgets containing links to high-quality PBS resources and activities for multiple grade levels. If you like one, grab it! Asian Americans/Pacific Islanders Investigate how immigration, assimilation, discrimination, prejudice and pride are all part of the history of interaction between the predominant American culture and Asian Americans. Technology and Ethics Examine controversial issues brought about by technological advances in genetics, cloning, stem cell research, and reproductive medicine, and discuss the ethical issues behind the controversies.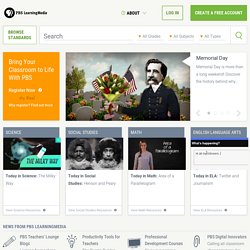 NW LINCS - Home Page
Classroom Proven Teaching Units and Lesson Plans created by Teachers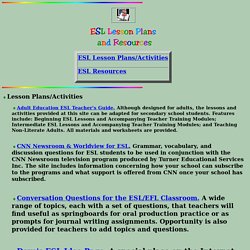 EFLWeb (English as a Foreign Language Magazine). EFLWeb is an on-line magazine for those teaching and learning English as a Foreign Language. Includes articles, Web resources, information on books and software, product reviews, events and conferences and more. ELT Newsletter. Teachers of ESL and EFL can read weekly articles on topics of interest, gather teaching tips from the weekly articles, discuss their thoughts on anything to do with English Language Teaching in the ELT Forum, find links to other sites of interest to English teachers (and learners) and submit articles to for publication here in their weekly column.
ESL Plans
Library Instruction.Com - Resources for Library Instruction.