Les liens de la semaine - 10 avril
General Session: Newspapers—A Path Forward
social journalism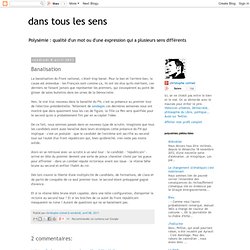 Banalisation
La banalisation du Front national, c'était trop banal. Pour le ban et l'arrière-ban, la cause est entendue : les Français sont comme ça, ils ont les élus qu'ils méritent, ces derniers ne faisant jamais que représenter les premiers, qui s'exaspèrent au point de glisser de sales bulletins dans les urnes de la Démocratie.
As contract negotiations resume between executives for the AP wire services and the News Media Guild, the labor union is calling for a "tweet-out."
AP Union Tells Members to Stop Tweeting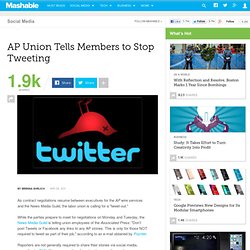 Les maires de France connectés à internet mais absents des réseaux sociaux (sondage)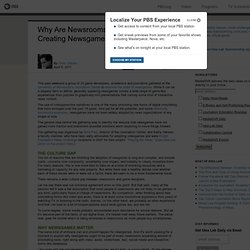 This past weekend a group of 25 game developers, academics and journalists gathered at the University of Minnesota's Journalism Center to examine the state of newsgames. While it can be a slippery term to define, generally speaking newsgames covers a wide range of game-like experiences from puzzles to graphically-rich presentations that convey some kind of interactive news content. The use of videogame-like narratives is one of the many promising new forms of digital storytelling that have emerged over the past 15 years. And yet for all the potential, and some extremely successful examples, newsgames have not been widely adopted by news organizations of any shape or size. The general idea behind the gathering was to identify the reasons that newsgames have not gained more traction and brainstorm possible solutions worth exploring to move things forward.
MediaShift Idea Lab . Why Are Newsrooms Resistant to Creating Newsgames?
Detective Avenue - Article transmedia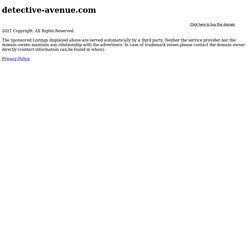 Par Laurent Guérin
Newseum : cinq siècles d'histoire des médias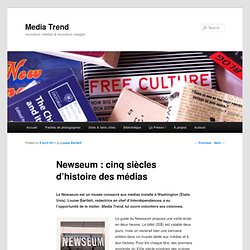 Le Newseum est un musée consacré aux médias installé à Washington (États-Unis). Louise Bartlett, rédactrice en chef d'Interdépendances, a eu l'opportunité de le visiter.