Les liens de la semaine - 10 mai
World Press Photo. Le ras-le-bol des journalistes espagnols. LE MONDE | • Mis à jour le | Par Elodie Cuzin - Madrid Correspondance Pas le droit de poser des questions ?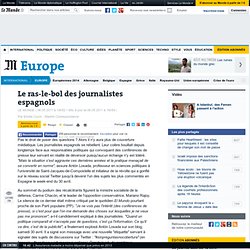 Alors il n'y aura plus de couverture médiatique. Les journalistes espagnols se rebellent. Helium raises $10M for "citizen journalism" Helium, a self-publishing site that bills itself as a "citizen journalism" hub, has raised $10 million in debt financing according to a recently filed SEC form, bringing the company's total raised to $27 million.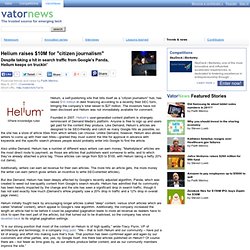 The investors have not been disclosed and Helium was not immediately available for comment. Founded in 2007, Helium's user-generated content platform is strangely reminiscent of Demand Media's platform. Médias & Publicité : «Madame Figaro» lance un mensuel numérique. Le magazine féminin innove avec i-Mad, un magazine interactif gratuit pour tablettes.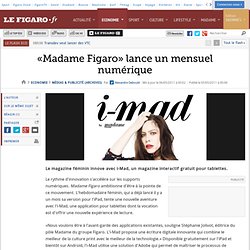 Le rythme d'innovation s'accélère sur les supports numériques. Madame Figaro ambitionne d'être à la pointe de ce mouvement. Welcome to the Webby Awards. La Tribune est à la peine. Paru dans leJDD Le quotidien économique est à la peine.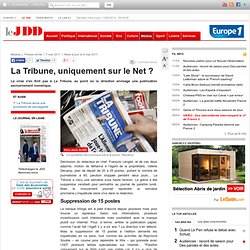 (Reuters) Prison Valley: un an et le World Press Photo | DufLab.
---