Web 2.0 in het onderwijs
Web20 in de klas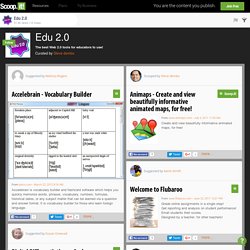 Edmodo.com is a private online social platform for teachers and students to share ideas, files, events and assignments. Built on a microblogging model, the site allows teachers the ability to handle a good deal of class activity online. Teachers can send out assignments, receive completed assignments and assign grades using the online platform.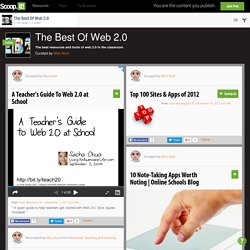 Robin Good: If you are looking for a free video conferencing solution, here is my selection of the top 15 (and more) solutions available right now online. I have personally checked each one of them, and while you may not like each one, they all guarantee the ability to video conference with more than two people (FlashMeeting is the only exception I have included) without you needing to pay anything for it. Via Robin Good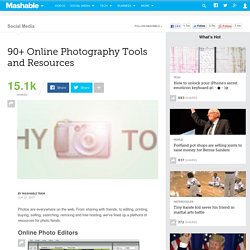 Photos are everywhere on the web. From sharing with friends, to editing, printing, buying, selling, searching, remixing and free hosting, we've lined up a plethora of resources for photo fiends. Online Photo Editors
3D Projects Alice – Alice is an innovative 3D programming environment (free) Blender - Excellent open source 3D content creation suite (free, must install) PhotoSynth - A Microsoft web application that takes your photos, mashes them together and recreates a 3D scene out of them that anyone can view and move around in.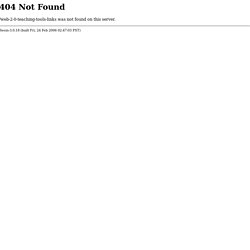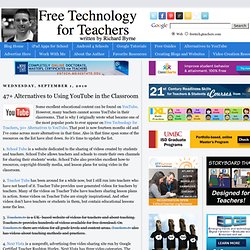 . However, many teachers cannot access YouTube in their classrooms. That is why I originally wrote what became one of the most popular posts to ever appear on .
Web 2.0 op school
100 Web 2.0 Tools Every Teacher Should Know About 44.24K Views 0 Likes We're always trying to figure out the best tools for teachers, trends in the education technology industry, and generally doing our darnedest to bring you new and exciting ways to enhance the classroom. But I wanted t... 20 Free and Fun Ways To Curate Web Content 23.98K Views 0 Likes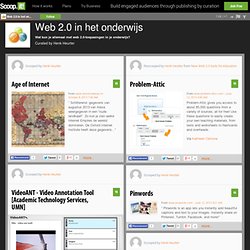 Zit je te wachten op een nieuw sociaal medium waar je de hele dag dingen kunt posten en liken? Nee? Jammer dan. De nieuwste website heet Pinterest, en het is een van de snelst groeiende sites ooit. De dienst maakt de nerds in Silicon Valley wildenthousiast, hoewel het alleen gebruikt wordt door vrouwen.
Web 2.0 in het onderwijs