LAGERE SCHOOL
41 Websites for Teachers to Integrate Tech into Your Classroom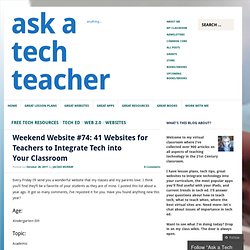 Every Friday I'll send you a wonderful website that my classes and my parents love.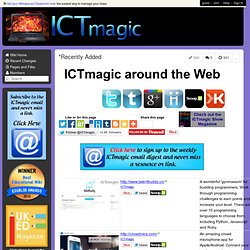 Get your brand new Wikispaces Classroom now and do "back to school" in style. guest|Join|Help|Sign In Add My Button to your Site
Vanaf dit schooljaar kunnen studenten van Hogeschool De Kempel in Helmond ervoor kiezen om uitleg-video's te maken voor het e-learning platform Khan Academie.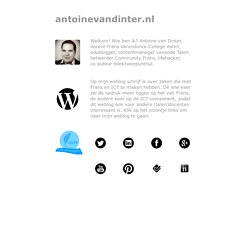 Antoine van Dinter: Frans & ICT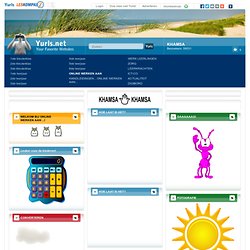 Clipconverter.cc Convert.files Convertdirect DocsPal - Free online file Converter and Viewer FileWiggler - Free File Conversions Free File Converter Free Online OCR - Convert JPEG, PNG, GIF, BMP, TIFF, PDF, DjVu to Text Gifmaker me: Online Animated GIF Maker & Creator - Make A GIF Easily Gifninja.com: Make Animated Gifs easily with gifninja.com Grab online videos for free with Video Grabber, Grab video from YouTube, google video, Dailymotion, vevo, Vimeo and many others Iaza: Free Online Image Conversion - Simple & Easy Converter (Images, Graphics, Avatars, Anime ...)
Mediawijsheid voor leerkrachten Scoop.it