Lee ching yuen
Possible you will have to decide. Take the information and see if you can find anything contrary. Happy pearling timepeaces Mar 30
Li Ching-Yuen Page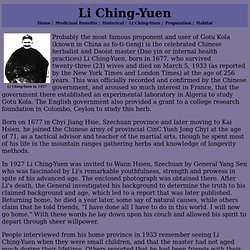 Probably the most famous proponent and user of Gotu Kola (known in China as fo-ti-tieng) is the celebrated Chinese herbalist and Daoist master (Dao yin or internal health practices) Li Ching-Yuen, born in 1677, who survived twenty-three (23) wives and died on March 5, 1933 (as reported by the New York Times and London Times) at the age of 256 years. This was officially recorded and confirmed by the Chinese government, and aroused so much interest in France, that the government there established an experimental laboratory in Algeria to study Gotu Kola.
The Hunzas,and other centenarians
Secrets of an Immortal - An Eyewitness Account of 2,800 Years of History by Ben Abba
While I was at Kumbh Mela 2010 this year, I found a rare coin shop that had a very interesting coin. I haggle with owner for a fair price because I just felt it had some value to me.
Is this a 2,500 Year Old Coin?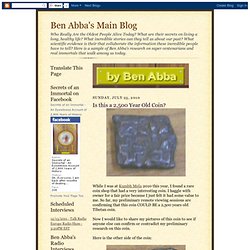 BEN ABBA - SECRETS of An IMMORTAL-An Eyewitness Account of 2800 Years 12/4/2010 - THE COMPLETE TEACHER | Internet Radio
An Immortal Speaks
The Super Centenarian Li, Ching-Yuen's 4 Secrets of Long Life (Part 2 of 3) #151
The Super Centenarian Li, Ching-Yuen's 4 Secrets of Long Life (Part 1 of 3) #150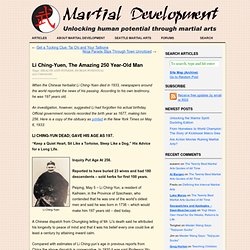 When the Chinese herbalist Li Ching-Yuen died in 1933, newspapers around the world reported the news of his passing.
Li Ching-Yuen, The Amazing 250 Year-Old Man
Longevity Guidelines, Age Extention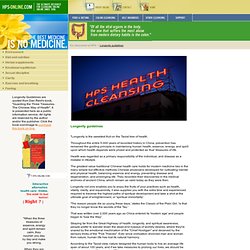 HPS-online guided Cleansing and Body Rebirthing
Li Ching-Yuen Page
Ba Gua Zhang translates as eight shapes of the palm.
The Ninth Dragon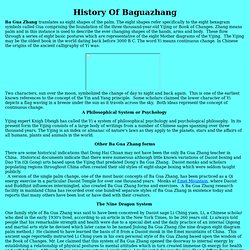 Qigong Teachings of a Taoist Immortal: The Eight Essential Exercises of Master Li Ching-yun (9780892819454): Stuart Alve Olson
Patron Saint of the Month Li Ching-Yuen
June 1999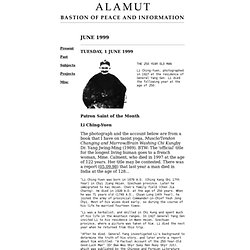 Pictures of Yuen, Lee Ching
The Legend of Li Ching-Yuen | 內功 Neigong.net
In the province of Szechwan in China lived until last week Li Ching-yun. In China where Age means something he was a great man. By his own story he was born in 1736, had lived 197 years.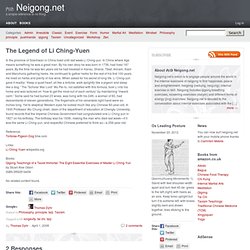 Tien Shan benefits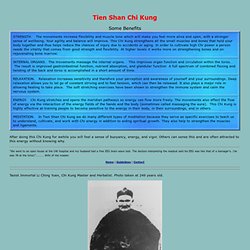 After doing this Chi Kung for awhile you will feel a sense of buoyancy, energy, and vigor. Others can sense this and are often attracted to this energy without knowing why.