History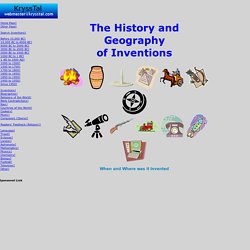 The tables below are divided by era. The lists are being enlarged all the time. There is also a search engine for more specific searches of the data.
Oliver Cromwell (25 April 1599 – 3 September 1658) [ 1 ] was an English military and political leader and later Lord Protector of the Commonwealth of England, Scotland and Ireland .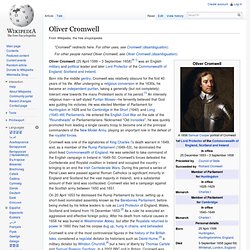 Oliver Cromwell
Kublai Khan ( pron.: / ˈ k uː b l ə ˈ k ɑː n / ; Mongolian : Хубилай хаан , Xubilaĭ xaan ; Middle Mongolian : Qubilai Qaγan , "King Qubilai"; September 23, 1215 – February 18, 1294), [ 1 ] [ 2 ] born Kublai ( Mongolian : Хубилай , Xubilaĭ ; Middle Mongolian : Qubilai ; Chinese : 忽必烈 ; pinyin : Hūbìliè ; also spelled Khubilai ) and also known by the temple name Shizu ( Chinese : 元世祖 ; pinyin : Yuán Shìzǔ ; Wade–Giles : Yüan Shih-tsu), was the fifth Khagan (Great Khan) of the Ikh Mongol Uls ( Mongol Empire ), reigning from 1260 to 1294, and the founder of the Yuan Dynasty in China. Kublai was the second son of Tolui and Sorghaghtani Beki , and a grandson of Genghis Khan .
Kublai Khan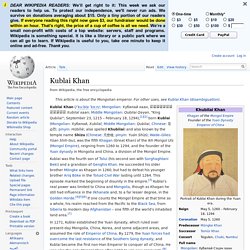 Epicurus ( Greek : Ἐπίκουρος, Epikouros , "ally, comrade"; 341 BCE – 270 BCE) was an ancient Greek philosopher as well as the founder of the school of philosophy called Epicureanism .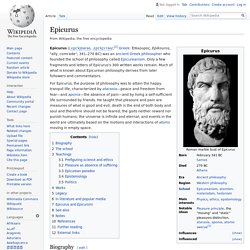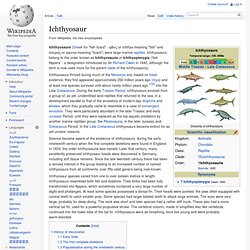 Ichthyosaur
Ichthyosaurs ( Greek for "fish lizard" - " ιχθυς" or " ichthys" meaning "fish" and " σαυρος" or " sauros" meaning "lizard") were giant marine reptiles that resembled dolphins in a textbook example of convergent evolution . Ichthyosaurs thrived during much of the Mesozoic era; based on fossil evidence, they first appeared approximately 245 million years ago ( mya ) and disappeared about 90 million years ago, about 25 million years before the dinosaurs became extinct.
Search the Web through Timelines (and surprise yourself with what you find) Icons on the left link to Google or HistoryWorld ( H ) Yellow icons on the right link to related images in Google Move your pointer over an icon to see the search terms To start at Big Bang just click Go (above) To go to a specific period enter a year (above) For a more focused timeline use the Areas and Themes menus (top left)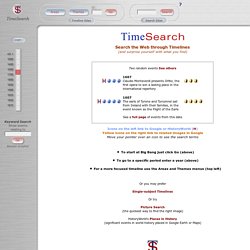 Germanic peoples
Germanic man represented on a Roman tryumphal relief, preserved at the Vatican Museums in Rome .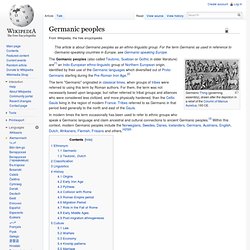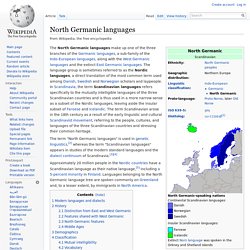 The North Germanic languages or Scandinavian languages , the languages of Scandinavians , make up one of the three branches of the Germanic languages , a sub-family of the Indo-European languages , along with the West Germanic languages and the extinct East Germanic languages .
Japanese mythology embraces Shinto and Buddhist traditions as well as agriculturally based folk religion . The Shinto pantheon comprises innumerable kami ( Japanese for " gods " or " spirits "). This article will discuss only the typical elements present in Asian mythology , such as cosmogony , important deities, and the best known Japanese stories.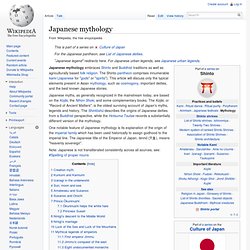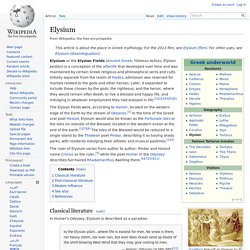 For other uses, see Elysium (disambiguation) .
Elysium
History of the archbishops of ...
[ Search Net ] [ Facts Subject Index ] [ Facts Encyclopedia ] [ Newspapers USA/World ] [ Report Broken Links ] [ Fast Facts ] [ First Things First ] [ Quick Reference ] [ Site Map ] [ HOME ]