Learning Disabilities
Language and Learning Online
278 Interactive Academic Resource Tools. by tombit Feb 28
Trident Academy - Archives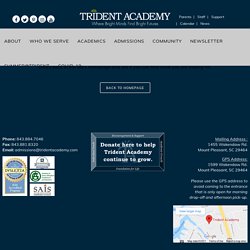 Congratulations, Mrs. Oliger! Mrs. LeighAnne Oliger is the recipient of a Scholarship award from the Beta Upsilon Chapter of Alpha Delta Kappa Sorority. The scholarship was given "to support your efforts towards your educational goals to receive a masters degree in guidance counseling."
Orton-Gillingham Academy Orton-Gillingham: their specific methods, how and where to find this training for practitioners and educators. www.ortonacademy.org - Cache The Approach - Orton-Gillingham Academy Practitioners and Educators. P.O.
www.ortonacademy.org
Special Educational Needs
Learning Disability Help: Children with Learning Disabilities « arch-online.org – your guide to disability rights and disability truths.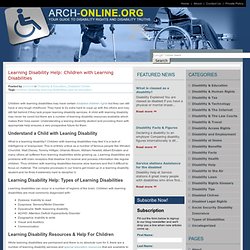 Children with learning disabilities may have certain disabled children rights but they can still have a very tough childhood. They have to try extra hard to cope up with the others and may still fall behind if they lack proper learning disability services. A child with learning disability may never be cured but there are a number of learning disability resources available which makes their lives easier.
News stories of interest to parents of children with learning disabilities, from the Parenting Special Needs blog and news sources around the Web. For the latest news, go to the Today's News folder.
Learning Disabilities in the News - News Stories on Learning Disabilities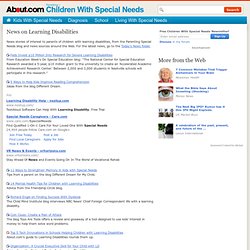 International Dyslexia Association