Learning Disabilities
Language and Learning Online.
Academic Success Tools
Learning Tools. Trident Academy - Archives. Congratulations, Mrs.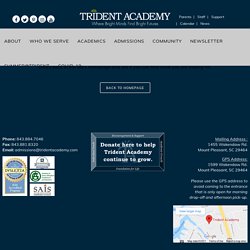 Oliger! Mrs. LeighAnne Oliger is the recipient of a Scholarship award from the Beta Upsilon Chapter of Alpha Delta Kappa Sorority. The scholarship was given "to support your efforts towards your educational goals to receive a masters degree in guidance counseling. " Www.ortonacademy.org. Orton-Gillingham Academy Orton-Gillingham: their specific methods, how and where to find this training for practitioners and educators. www.ortonacademy.org - Cache The Approach - Orton-Gillingham Academy Practitioners and Educators.
P.O. Special Educational Needs.
Assistive Technology
Learning Disability Help: Children with Learning Disabilities « arch-online.org – your guide to disability rights and disability truths. Children with learning disabilities may have certain disabled children rights but they can still have a very tough childhood.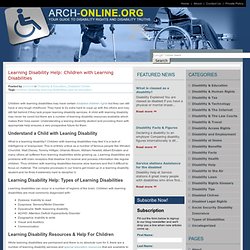 They have to try extra hard to cope up with the others and may still fall behind if they lack proper learning disability services. A child with learning disability may never be cured but there are a number of learning disability resources available which makes their lives easier. Learning Disabilities in the News - News Stories on Learning Disabilities. News stories of interest to parents of children with learning disabilities, from the Parenting Special Needs blog and news sources around the Web.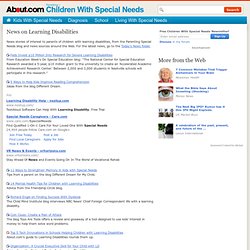 For the latest news, go to the Today's News folder. Feds Invest $10 Million Into Research for Severe Learning DisabilitiesFrom Education Week's On Special Education blog: "The National Center for Special Education Research awarded a 5-year, $10 million grant to the university to create an 'Accelerated Academic Achievement Research Center.' Between 2,000 and 3,000 students in Nashville schools will participate in the research. " 5 Ways to Help Kids Improve Reading ComprehensionIdeas from the blog Different Dream. 11 Ways to Strengthen Memory in Kids with Special NeedsTips from a parent on the blog Different Dream for My Child. International Dyslexia Association. In November 2014, IDA's Reading, Literacy & Learning Conference (including the 65th Annual Conference for Professionals and 3rd Annual Conference for Families) is heading to the west coast!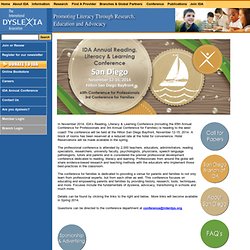 The conference will be held at the Hilton San Diego Bayfront, November 12-15, 2014. A block of rooms has been reserved at a reduced rate at the hotel for convenience.
---