Interest Groups
UKGBC
SBIC
Green Building Solutions
Center for Sustainable Building Research - College of Design - University of Minnesota
Partnership for Advancing Technology in Housing - PATHnet
Sustainable Sites Initiative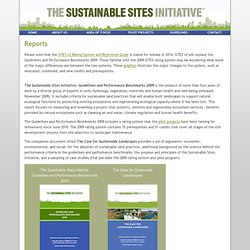 Please note that the SITES v2 Rating System and Reference Guide is slated for release in 2014. SITES v2 will replace the Guidelines and Performance Benchmarks 2009. Those familiar with the 2009 SITES rating system may be wondering what some of the major differences are between the two systems.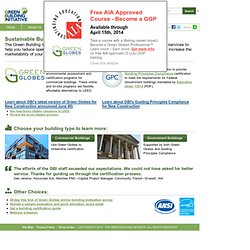 Green Building Initiative - The GBI is the US Licensee of Green Globes
The Green Building Initiative (GBI) provides sustainability assessment and certification services to help you reduce operational costs, qualify for tax incentives, meet federal mandates, or increase the marketability of your buildings. Choose your building type to learn more: The efforts of the GBI staff exceeded our expectations. We could not have asked for better service. Thanks for guiding us through the certification process.