Aid Agencies
Organisation Registry
For the Commission's Department of Humanitarian Aid and Civil Protection (ECHO), Haiti is the largest operation in Latin America and the Caribbean and in 2010 was the third top recipient of ECHO's aid worldwide (after Pakistan and Sudan). ECHO's total contribution to Haiti since the earthquake in 2010 has reached €213 million. What are the needs? The focus will continue to be addressing the humanitarian needs still prevalent 3 years after the earthquake: facilitate the return to better service-equipped neighborhoods of more than 350.000 people still displaced and living in camps, and reinforcing Haitian health institutions to enable them to cope with endemic cholera and new outbreaks, ensuring also access to care and with a strong focus on WASH (Water, Sanitation and Hygiene) to help prevent the disease. All interventions will have Disaster Risk Reduction components integrated so that all humanitarian projects help decrease the risks in case of a disaster.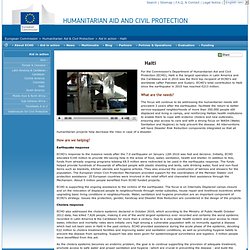 EuropeanUnion Aid in action - Haiti
UNICEF USA Help Children
UNICEF USA (unicefusa) on Twitter
donate for Haiti children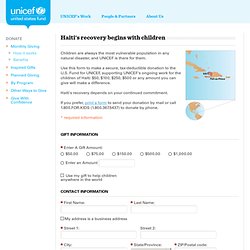 Children are always the most vulnerable population in any natural disaster, and UNICEF is there for them. Use this form to make a secure, tax-deductible donation to the U.S. Fund for UNICEF, supporting UNICEF's ongoing work for the children of Haiti: $50, $100, $250, $500 or any amount you can give will make a difference.
MSF Doctors Without Borders
missing persons data initiativs should
We need to start seeing a lot more colla… « Ushahidi Situation R
April 11, 2014 I've been fortunate enough to attend a few "hackathons" and "data jams", both inside and outside of the government space. These events often have a simple premise: bring together tech experts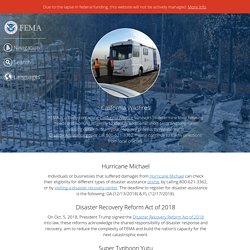 ushahidi RT@Carol_Waters: from FEM
Home (InRelief)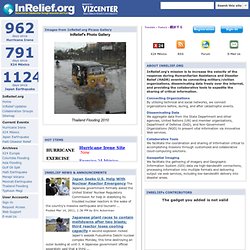 InRelief.org's mission is to increase the velocity of the response during Humanitarian Assistance and Disaster Relief (HADR) events by connecting military/civilian organizations, disseminating data freely over the internet, and providing the collaborative tools to expedite the sharing of critical information. Connecting Organizations By utilizing technical and social networks, we connect organizations before, during, and after catastrophic events. Disseminating Data We aggregate data from the State Department and other agencies, United Nations (UN) and member organizations, Department of Defense (DoD), and Non-Government Organizations (NGO) to present vital information via innovative Web services. Collaborative Tools
Haiti Crisis Map (Haiti)
haiti inrelief (haiti_inrelief) on Twitter
Anyone looking to start a new hobby should most certainly consider collecting shot glasses. I find it to be immeasurably more fun than the more common stamp or coin collections that everyone seems to have. The fact that shots of alcohol can be drunk from the items of your collection is what makes shot glasses the coolest things to collect. Aside from that, shot glasses come in all kinds of different sizes and shapes and with various types of engravings and pictures on them. A collection of such shot glasses displayed in your living room will be an object of envy to your friends and a topic of many conversations. How to Collect Shot Glasses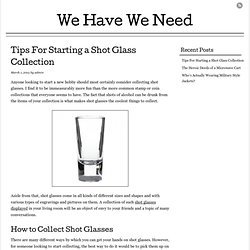 CNN_Internat haiti-aid list
Sahana FreeOpenSource DisasterMngmt
On March 28 2014, as part of the cooperation between the ICT4Peace Foundation and the ETH International Security Network (ISN), the ISN hosted a Roundtable Discussion on "Big Data, ICTs and Social Media in Times of Crisis," which featured Sanjana Hattotuwa of ICT4Peace Foundation. Sanjana's complete presentation and the Q&A session with participants which followed is now on ISN's website, which among other things focuses on how web-and mobile-based media have enhanced our ability to respond to complex emergencies and political processes. In the first segment on ISN's website, Sanjana Hattotuwa outlines how Big Data, as disseminated by ICTs and social media, is increasingly functioning as the "nervous system of the world." In the second segment, Mr Hattotuwa performs two tasks – he elaborates on the links between Big Data and traditional media reporting, and then details how data derived from ICTs has been increasingly used to cope with natural disasters and other complex emergencies.
ICT4Peace foundation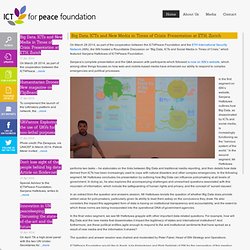 NetHope Let's change the world together.
Connectivity We improve communications between organizations and field offices in remote parts of the world, where infrastructure is limited. Learn more » Field Capacity Building We implement tested technology solutions and conduct skills training that increases productivity in the field.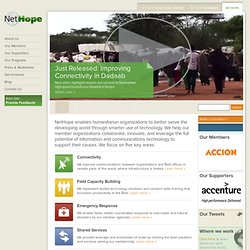 NetHope_org (NetHope_org) on Twitter
Language: English Bahasa Indonesia Bahasa Melayu Dansk Deutsch Español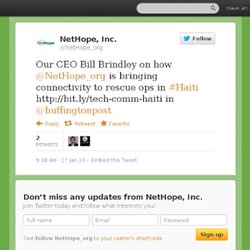 @NetHope_org is bringing connectivity
Rafael C. Define (rafadefine) on Twitter
Concern Worldwide : dedicated to reducing suffering and eliminat
Concern Worldwide (ConcernWorld) on Twitter
new Twitter ! Concern on Twitter
Haiti quake coverage : Blogs : Concern Worldwide : Concern,
InterAction on Listorious
Clinton Bush Haiti Fund  |  Home
Now, having served as a bridge from post-disaster relief to longer-term reconstruction, the Fund has stepped back, empowering Haiti to chart its own successful future. The Clinton Bush Haiti Fund Commits Its Remaining Funds Final grants promote economic opportunity as Haitians transition to long-term reconstruction. Progress Continues as the Clinton Bush Haiti Fund Steps Back Root Capital CEO Willy Foote thanks the Fund for "serving as a catalyst, for helping build Haitian agriculture that empowers small-scale farmers and is truly sustainable in the long-term." Read More »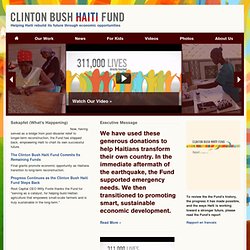 Wired.Ninghub discus Haiti
Quake-ravaged Haiti faces a long-term emergency, one that will not end in a few weeks when the media frenzy dies down. And it's clear the crisis will require more radical solutions than short-term relief groups can provide. Will foreign aid to Haiti fail this time?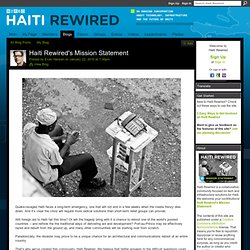 ...At the heart of volunteerism are the ideals of service and solidarity and the belief that together we can make the world a better place. ...But far away from the spotlight, there are millions of generous individuals who, around the clock and around the world, roll up their sleeves and volunteer to help in any way they can. ...Volunteers do not ask, "why volunteer?", but rather "when?", "where?" and "how?". These dedicated and courageous individuals are important partners in the quest for a better, fairer and safer world.
GISCorps - Home
Haiti Volunteer Network | Let's Work Together to Save Lives
Jan 15 2010 The Haiti Volunteer Network is a volunteer effort. We need your help to spread the word to others -- so that people with skills, services and goods to offer can connect with the right people to make a difference.
Language: English Bahasa Indonesia Bahasa Melayu
ushahidi advocates
Follow @AFPIHQTweets by @AFPIHQ • AFP Expands to Reach More Communities • AFP Blog: BE the CAUSE • College Park Maryland Professor Receives AFP/Skystone Partners Research Prize • Proposals for the AFP 2015 Conference in Baltimore Now Being Accepted! • Call for 2015 U.S. Foundation Board Nominations Now Open • Fundraising Pioneer J. Pat Ryan Passes Away • 2014 AFP ICON—The Conference That Keeps on Giving!
Haiti Disaster Relief and Fundraising Efforts Page (Updated Jan.
On May 20, during an already dangerous tornado season, a huge tornado touched down in the suburbs of Oklahoma City, cutting a swath of destruction two miles wide and more than 20 miles long. Relief efforts are already underway, finding survivors and beginning the cleanup process, even as more storms are expected in the coming days. The following relief efforts are now underway. We will update this page as we learn more.
Crowdsourced facialRecog nition
Want to Help Haiti? Use This App to Match Photos of Missing Pers
Tech companies try to help Haiti search, relief | Video | abc7ne
cchaiti.org Community Coalition Haiti
cchaiti Community Coalition for Haiti