Buscadores de código
Welcome to Ohloh Code, the world's largest, most comprehensive free code search engine! Koders has now merged with Ohloh to become your one-stop resource for both code and analysis. Check out our FAQ for more info. Other operators: ctor: Constructor definitions edef: Enum definitions ctordec: Constructor declarations fdef: Field definitions dtor: Destructor definitions odef: Object definitions
Pascal Projects - Pascal Projects in Pascal Source Codes & Projects
Project OpenGrok
OpenGrok is a fast and usable source code search and cross reference engine. It helps you search, cross-reference and navigate your source tree. It can understand various program file formats and version control histories like Mercurial, Git, SCCS, RCS, CVS, Subversion, Teamware, ClearCase, Perforce, Monotone and Bazaar.
Merobase - Software Component Finder
Change style: advanced code snippet search login / Register Login with Facebook Achievements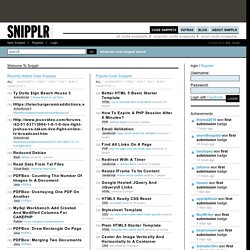 001. public interface IProcessor 003. void Process(); 006.public abstract class BaseProcessor 007. : IProcessor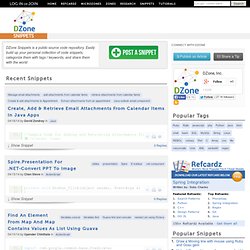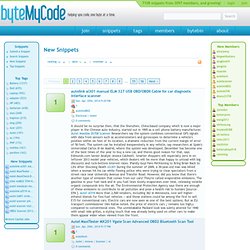 Compaq Presario CQ71 - 403SA de HP est un 17.3in remplacement de bureau ax¨¦ sur les affaires qui vous donne beaucoup de PC pour votre argent . Il est grand ,Batterie compaq presario cq71m¨ºme selon les normes de remplacement de bureau , avec une grandes touches sur le clavier et pav¨¦ num¨¦rique large repose-poignets et . Cela rend confortable et pr¨¦cis de taper sur et nous avons ¨¦t¨¦ instantan¨¦ment en mesure de faire la transition de notre clavier de bureau habituel . Le touchpad est situ¨¦ juste en dessous de la barre d'espace , vers la gauche de l'ordinateur portable .