Full screen
CXXVI Clothing Co. — Welcome. Welcome to Signal7. Brand Republic. Brand Republic Wij zijn een branding bureau.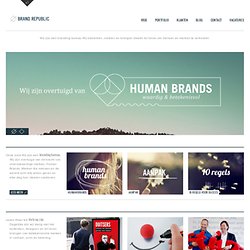 Wij bedenken, creëren en brengen ideeën tot leven om mensen en merken te verbinden. Onze visie Wij zijn een branding bureau. Grandpeople. Stella McCartney - Designer Fashion | Luxury Designer Clothing and Accessories | Collections. NL Engenharia. Cellules | Home. Nike Skateboarding / Team. Nike Skateboarding / Team. Head2Heart. Nike Better World. About Us | Blitz. Melissa is the principal and co-founder of Design Blitz.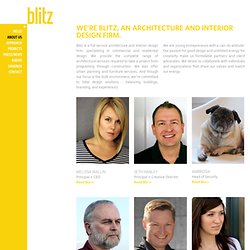 A graduate of the College of Environmental Design at the University of California, Berkeley, she spent several years with a mid-size firm specializing in higher education and K12 projects prior to co-founding Design Blitz in 2009. Melissa has always had a passion for interiors and user-centered environments and has worked to make Blitz a leader in commercial and workplace interior design. Inspired by research, metrics and rigorous investigation of workplace typologies, Melissa works to ensure Blitz projects are not only beautiful and a pleasure to inhabit, but meet the functional and economic requirements of efficient work space in the modern business world. Melissa's work has been featured in Interior Design Magazine, Vanity Fair, GQ Japan, and many international design blogs such as Contemporist, Designboom, and ArchDaily.
Gardener & Marks | Interior Design | Melbourne.