Language
History of Latin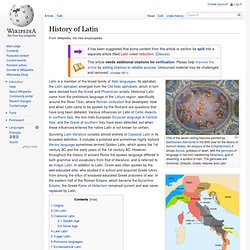 Approximate distribution of languages in Iron Age Italy during the 6th century BC.
History of Latin
Polish (język polski, polszczyzna) is a language of the Lechitic subgroup of West Slavic languages,[3] used throughout Poland (being that country's official language) and by Polish minorities in other countries.
Polish language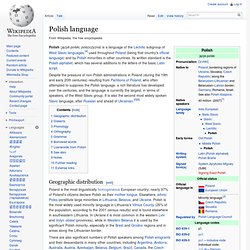 UK Quotations - Source of Famous Quotes
Early history[edit] The history of the Irish language begins with the arrival of speakers of Celtic languages in Ireland. This predates the recorded history of the island and is an open question, debated by linguists and archaeologists.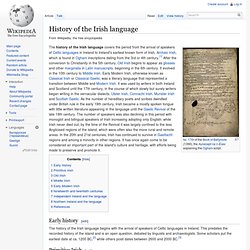 History of the Irish language
Scottish Gaelic
Scottish Gaelic (Gàidhlig; [ˈkaːlikʲ] listen ) (sometimes called Gaelic) is a Celtic language native to Scotland.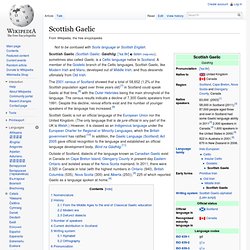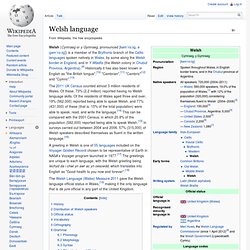 Welsh language
Welsh (Cymraeg or y Gymraeg, pronounced [kəmˈrɑːɨɡ, ə ɡəmˈrɑːɨɡ]) is a member of the Brythonic branch of the Celtic languages spoken natively in Wales, by some along the Welsh border in England, and in Y Wladfa (the Welsh colony in Chubut Province, Argentina).[9] Historically it has also been known in English as "the British tongue",[10] "Cambrian",[11] "Cambric"[12] and "Cymric".[13] The 2011 UK Census counted almost 3 million residents of Wales. Of these, 73% (2.2 million) reported having no Welsh language skills.
Top 10 Most Spoken Languages In The World
Our World Language is perhaps the most important function of the human body – it allows us to get sustenance as a child, it allows us to get virtually anything we want as an adult, and it allows us many hours of entertainment through literature, radio, music, and films.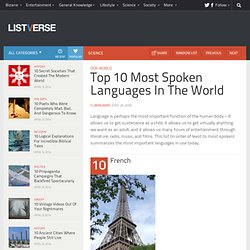 Current distribution of human language families
List of languages by number of native speakers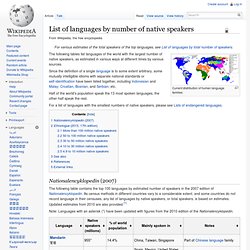 French is a Romance language (meaning that it is descended primarily from Vulgar Latin) that evolved out of the Gallo-Romance dialects spoken in northern France. The discussion of the history of a language is typically divided into "external history", describing the ethnic, political, social, technological, and other changes that affected the languages, and "internal history", describing the phonological and grammatical changes undergone by the language itself.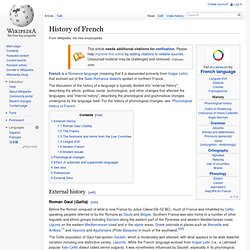 History of French
History of the English language
English is a West Germanic language that originated from the Anglo-Frisian dialects, brought to Britain by Germanic invaders and/or settlers from the places which are now called North West Germany and the Netherlands.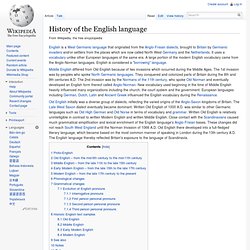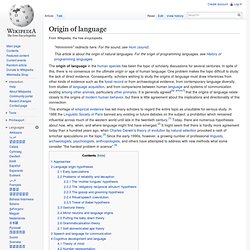 The origin of language in the human species has been the topic of scholarly discussions for several centuries. In spite of this, there is no consensus on its ultimate origin or age.
Origin of language