Language Arts
Create your own Mad Lib | Word Libs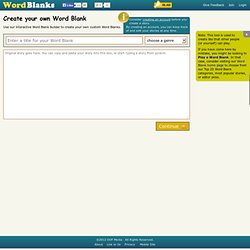 Use our interactive Word Blank builder to create your own custom Word Blanks. x Note: This tool is used to create libs that other people (or yourself) can play.
Visual cues are great learning tools especially when it comes to learning new vocabulary terms. Students find it much more easier to grasp the new semantic concepts through their visual representations. In this regard I have compiled this short list featuring 4 interesting visual dictionaries to use with your students in class. 1- Snappy Words It's an online interactive English dictionary and thesaurus that helps you find the meanings of words and draw connections to associated words.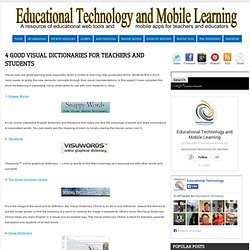 4 Good Visual Dictionaries for Teachers and Students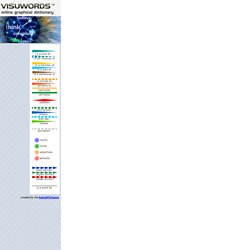 Visuwords™ online graphical dictionary — Look up words to find their meanings and associations with other words and concepts. Produce diagrams reminiscent of a neural net. Learn how words associate. Enter words into the search box to look them up or double-click a node to expand the tree. Click and drag the background to pan around and use the mouse wheel to zoom. Hover over nodes to see the definition and click and drag individual nodes to move them around to help clarify connections.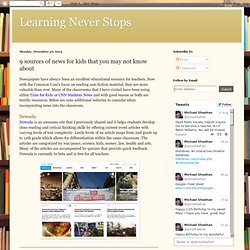 9 sources of news for kids that you may no know about
Newspapers have always been an excellent educational resource for teachers. Now with the Common Core's focus on reading non-fiction material, they are more valuable than ever. Many of the classrooms that I have visited have been using either Time for Kids or CNN Students News and with good reason as both are terrific resources. Below are nine additional websites to consider when incorporating news into the classroom.
Discovery Education: English & Language Arts Homework Help
Book & Media Awards | Association for Library Service to Children (ALSC)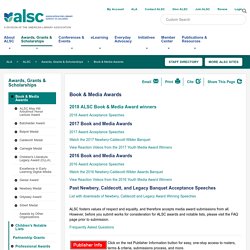 2014 Book and Media Award Winners Click here for ALSC's 2014 winners 2013 Book and Media Awards View the 2013 Youth Media Awards Presentation Webcast
village means
Middle School Technology Integration
"The more that you read, the more things you will know. The more that you learn, the more places you'll go."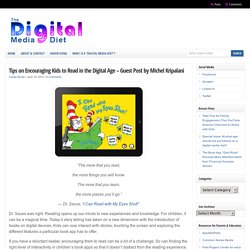 Tips on Encouraging Kids to Read in the Digital Age – Guest Post by Michel Kripalani | The Digital Media Diet
English-Spanish: LITTLE EXPLORERS by Enchanted Learning Software
Advertisement. EnchantedLearning.com is a user-supported site. As a bonus, site members have access to a banner-ad-free version of the site, with print-friendly pages.Click here to learn more. (Already a member? Click here.)
Crossword Puzzles, Word Search, Hangman | Free Online Word Games at Dictionary
Welcome to YouTube! The location filter shows you popular videos from the selected country or region on lists like Most Viewed and in search results.To change your location filter, please use the links in the footer at the bottom of the page. Click "OK" to accept this setting, or click "Cancel" to set your location filter to "Worldwide". The location filter shows you popular videos from the selected country or region on lists like Most Viewed and in search results. To change your country filter, please use the links in the footer at the bottom of the page. This item has been hidden
ShelSilversteinBooks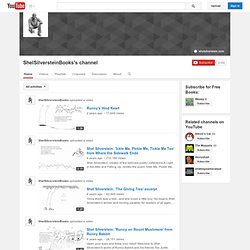 Starfall.com opened in September of 2002 as a free public service to teach children to read with phonics. Our systematic phonics approach, in conjunction with phonemic awareness practice, is perfect for preschool, kindergarten, first grade, second grade, special education, homeschool, and English language development (ELD, ELL, ESL). Starfall is an educational alternative to other entertainment choices for children. In May of 2009, we released the Starfall Kindergarten Reading and Language Arts Curriculum. Our method of instruction motivates children in an atmosphere of imagination and enthusiasm, provides opportunities for child-directed instruction, and supports English language learners and struggling readers learning alongside their peers. Please visit The Starfall Store for other low-cost phonics journals and books paralleling this website.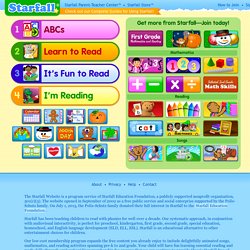 ABCya.com is the leader in free educational kids computer games and activities for elementary students to learn on the web. All children's educational computer activities were created or approved by certified school teachers. All educational games are free and are modeled from primary grade lessons and enhanced to provide an interactive way for children to learn. Grade level lessons incorporate areas such as math and language arts while introducing basic computer skills.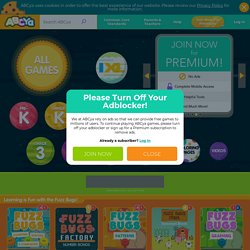 "Fakebook" allows teachers and students to create imaginary profile pages for study purposes. Use "Fakebook" to chart the plot of a book, the development of a character, a series of historical events, the debates and relationships between people, and so on! Get started by entering a name at the top of the page. Then proceed to add friends, posts, comments and profile information.
Wacky Web Tales