Language Arts
Create your own Mad Lib | Word Libs
Use our interactive Word Lib builder to create your own custom Word Libs. x Note: This tool is used to create libs that other people (or yourself) can play. If you have come here by mistake, you might be looking to Play a Word Lib .
Unused Words - Discover a new word every day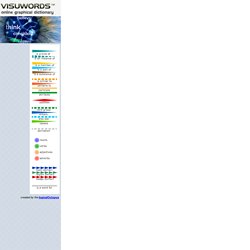 Visuwords™ online graphical dictionary — Look up words to find their meanings and associations with other words and concepts. Produce diagrams reminiscent of a neural net. Learn how words associate. Enter words into the search box to look them up or double-click a node to expand the tree. Click and drag the background to pan around and use the mouse wheel to zoom. Hover over nodes to see the definition and click and drag individual nodes to move them around to help clarify connections.
Discovery Education: English & Language Arts Homework Help
Book & Media Awards | Association for Library Service to Children (ALSC)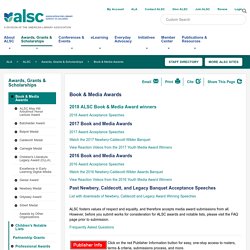 2013 Book and Media Awards View the 2013 Youth Media Awards Presentation Webcast View Reaction Videos from the 2013 Youth Media Award Winners 2012 Book and Media Awards
village means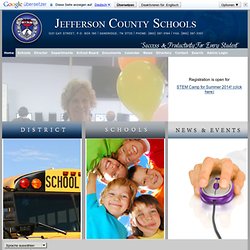 Start the school year off with a project that introduces the faculty, staff, and facilities in your school. The finished project can be presented at an Open House using PowerPoint or could be created in Word and printed into a booklet to be stored in the office for visitors to read. Planning Ask groups to select a faculty member in the school for an interview and develop questions for an interview. A pair of students from each group can visit the faculty member to conduct the interview. The interview questions might include: How did you become interested in teaching (or being a principal)? What do you do in your job at school?
Middle School Technology Integration
"The more that you read, the more things you will know. The more that you learn, the more places you'll go."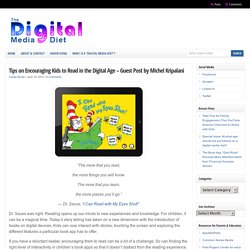 Tips on Encouraging Kids to Read in the Digital Age – Guest Post by Michel Kripalani | The Digital Media Diet
English-Spanish: LITTLE EXPLORERS by Enchanted Learning Software
Crossword Puzzles, Word Search, Hangman | Free Online Word Games at Dictionary
Welcome to YouTube! The location filter shows you popular videos from the selected country or region on lists like Most Viewed and in search results.To change your location filter, please use the links in the footer at the bottom of the page. Click "OK" to accept this setting, or click "Cancel" to set your location filter to "Worldwide". The location filter shows you popular videos from the selected country or region on lists like Most Viewed and in search results. To change your country filter, please use the links in the footer at the bottom of the page. This item has been hidden
ShelSilversteinBooks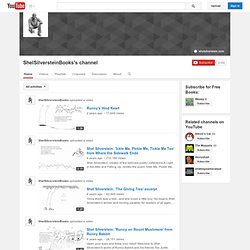 Wacky Web Tales