Language Arts
Youngzine | News and more for the Young. Think Critical. Think Collaborative. ThinkCERCA | Home. Curriculet. Curriculet frees up my time outside of the classroom - no more collecting reading questions, trying to spot-check them, giving points for writing something down, whether or not they actually did the reading or understood it. - Jessica Rice, English Teacher at Summit Preparatory High School With Curriculet, I can not only change our reading instruction on a classroom level by flipping the instruction, but also influence reading instruction on a departmental level by encouraging the department to expand the curriculum: we can read MORE in less time with Curriculet. - Kate Baker, English teacher at Southern Regional high School I cannot WAIT to share this with my colleagues.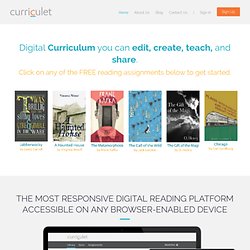 Newsela | Nonfiction Literacy and Current Events. The Noun Project Reviews. Linkis.com - Share links and collect opinions. Grammaropolis. 4 Good Visual Dictionaries for Teachers and Students. Visual cues are great learning tools especially when it comes to learning new vocabulary terms.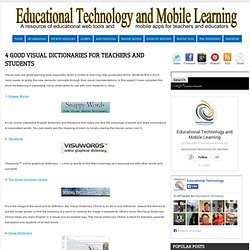 Students find it much more easier to grasp the new semantic concepts through their visual representations. In this regard I have compiled this short list featuring 4 interesting visual dictionaries to use with your students in class. 1- Snappy Words It's an online interactive English dictionary and thesaurus that helps you find the meanings of words and draw connections to associated words. Create your own Mad Lib | Word Libs. Use our interactive Word Blank builder to create your own custom Word Blanks. x Note: This tool is used to create libs that other people (or yourself) can play.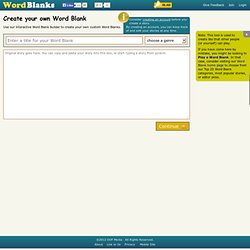 Reading
Online graphical dictionary and thesaurus - Fullscreen. Visuwords™ online graphical dictionary — Look up words to find their meanings and associations with other words and concepts.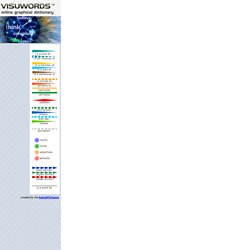 Produce diagrams reminiscent of a neural net. Learn how words associate. Enter words into the search box to look them up or double-click a node to expand the tree. Click and drag the background to pan around and use the mouse wheel to zoom. Hover over nodes to see the definition and click and drag individual nodes to move them around to help clarify connections.
Discovery Education: English & Language Arts Homework Help. Village means. ScootPad :: Practice. Learn. Succeed. Home | Zimmer Twins. Fun and Educational Games and Activities for Kids. Crossword Puzzles, Word Search, Hangman | Free Online Word Games at Dictionary. Storyline Online. Flip Books and E-Stories.
Digital storytelling. Starfall's Learn to Read with phonics. ABCya.com | Kids Educational Computer Games & Activities. Reading Bear - learn to read for free! Fakebook: homepage. Create educational games and quizzes at classtools.net. "Fakebook" allows teachers and students to create imaginary profile pages for study purposes.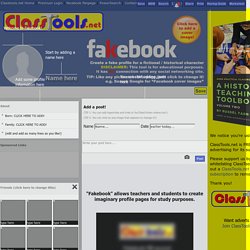 Use "Fakebook" to chart the plot of a book, the development of a character, a series of historical events, the debates and relationships between people, and so on! Get started by entering a name at the top of the page. Then proceed to add friends, posts, comments and profile information. Harvard Referencing Generator - CiteThisForMe.
Kids' Stories, Songs, Games, Educational Activities for Children - Speakaboos. Wacky Web Tales. Book Adventure | Free Reading Program.
---