Landing Page
FanPageEngine - Custom Facebook Pages
Ajouter Hosted iFrame - Home Icon   ?
TabSite - Fan Page Platform | Easily Customize your Facebook Page
TabPress
Oracle Oracle Solutions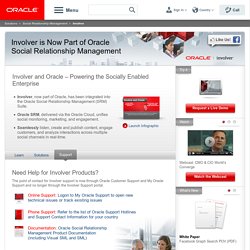 Wildfire's iFrames for Pages sur Facebook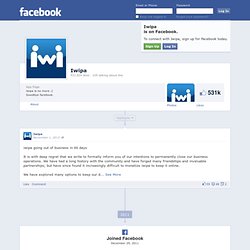 iwipa going out of business in 60 days It is with deep regret that we write to formally inform you of our intentions to permanently close our business operations. We have had a long history with the community and have forged many friendships and invaluable partnerships; but have since found it increasingly difficult to monetize iwipa to keep it online.
Iwipa
Pagemodo Custom Welcome Tab sur Facebook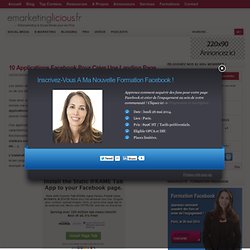 Les billets de la série Social Media Marketing sont ouverts au parrainage. Si vous souhaitez parrainer un de nos billets, merci de consulter la rubrique « annonceurs ». Vous avez une page Facebook pour votre entreprise ?
Welcome tab app for Pages with TradableBits sur Facebook
Static Iframe Tab
Static HTML: iframe tabs sur Facebook