Examples Websites
ABOUT » Contributing Editor
CONTRIBUTING EDITOR IS A MAGAZINE Devoted to featuring the work of established and emerging creative talent Contributing Editor was launched in September 2008 by Matthew Edelstein and Ryan Schmidt as the platform for new ideas in fashion, art, and photography. Contributing Editor stands for everything that's right now. CONTRIBUTING EDITOR IS A LABORATORY It is a collaborative effort between photographers, stylists, models, artists, and musicians.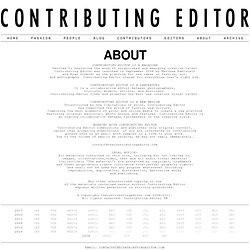 A Serious Man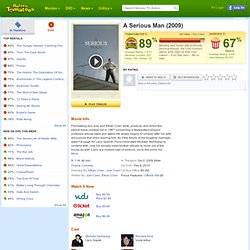 All Critics (208) | Top Critics (46) | Fresh (185) | Rotten (22) | DVD (9) The Coens may play around with that tradition, they may disparage it or mock it. But they are irrevocably a part of it, and that's all to the good.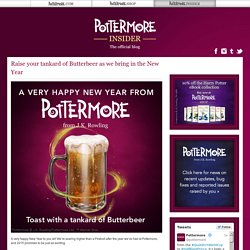 Tom Hodgson, Pottermore's Creative Director, shared a time-lapse video during his presentation to an audience of Harry Potter fans at A Celebration of Harry Potter, Universal Orlando Resort. The time-lapse video, specifically created for this event, shows how a Moment gets from the drawing board to the final splashes of colour. The Moment in question is 'Snape's Dark Mark' (from Chapter 36 of Harry Potter and the Goblet of Fire) which will be released in the final instalment of the book on Pottermore.com.
Whitewall Magazine - Contemporary Art and Lifestyle Magazine
Community
<div class="negative"> Please enable JavaScript on your browser or upgrade to a Javascript-capable browser to use OpenIDEO. </div> Top researchers Meena Kadri "Exploring the intersection of culture, communication and creativity" Avi Solomon "The difference between winning and losing is getting up after you fall down" Arjan Tupan "Give a man a fish, and you have fed him for a day; teach a man how to fish, and you have fed him for a lifetime."