Examples Websites
ABOUT » Contributing Editor. CONTRIBUTING EDITOR IS A MAGAZINE Devoted to featuring the work of established and emerging creative talent Contributing Editor was launched in September 2008 by Matthew Edelstein and Ryan Schmidt as the platform for new ideas in fashion, art, and photography.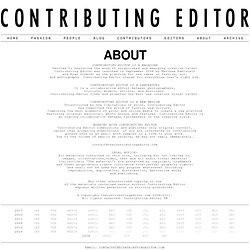 Contributing Editor stands for everything that's right now. CONTRIBUTING EDITOR IS A LABORATORY It is a collaborative effort between photographers, stylists, models, artists, and musicians. A world of music. A Serious Man. All Critics (208) | Top Critics (46) | Fresh (185) | Rotten (22) | DVD (9) The Coens may play around with that tradition, they may disparage it or mock it.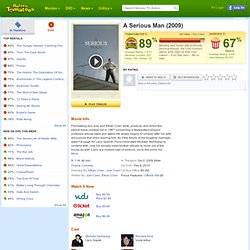 But they are irrevocably a part of it, and that's all to the good. Pottermore Insider. Decor It Yourself - Easy solutions for your nesting dilemmas. Upload Tumblr Subscription preferences.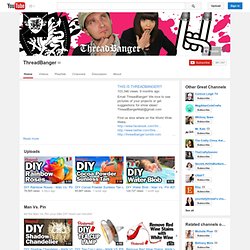 Editor. Moviepilot - Filme nach deinem Geschmack. Ulike.net : share everything you like. Whitewall Magazine - Contemporary Art and Lifestyle Magazine. Shop furniture and find interior ideas in the UK at mydeco. Community. <div class="negative"> Please enable JavaScript on your browser or upgrade to a Javascript-capable browser to use OpenIDEO.
</div> Top researchers Meena Kadri "Exploring the intersection of culture, communication and creativity" Avi Solomon "The difference between winning and losing is getting up after you fall down" Arjan Tupan "Give a man a fish, and you have fed him for a day; teach a man how to fish, and you have fed him for a lifetime."
---