KINECT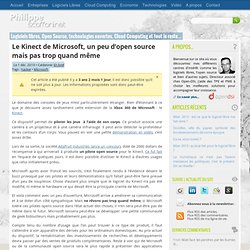 Le Kinect de Microsoft, un peu d'open source mais pas trop quand même
Le 1 déc, 2010 • Catégorie: En bref Tags : hacker • Microsoft Cet article a été publié il y a 2 ans 4 mois , il est donc possible qu'il ne soit plus à jour. Les informations proposées sont donc peut-être expirées.
Control your 3D application with Kinect
Kinect as a Nintendo controller on the PC
The Need for Low Cost Sensors in Robotics -- Holiday Edition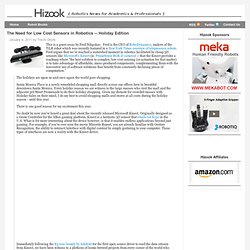 This is a guest essay by Fred Nikgohar. Fred is the CEO of RoboDynamics , makers of the TiLR robot which was recently featured in a New York Times overview of telepresence robots . Fred argues that we've reached a watershed moment in robotics facilitated by cheap 3D sensors like Microsoft's Kinect (ie.
Use NAO OpenNI to Control a Humanoid Robot