Kids
Superbook DVD Club – CBN.com
Give Superbook® "Noah and the Ark"—a favorite Bible story brought to life through incredible animation. It's sure to become a family favorite! Superbook transports your kids back in time to meet Noah as he follows God's instructions to build a huge boat on dry land—with no rain in sight! See Noah's faith in action and the mighty miracles that follow: for Noah, his family, and the earth's animals. CBN's new Superbook is an Emmy-nominated, state-of-the-art animation series kids love.
FIT Kids – Food Videos
Pop-up Flower Garden Card Craft - Enchanted Learning Software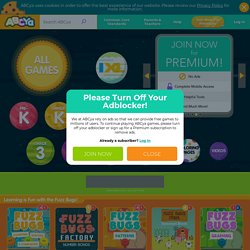 ABCya.com is the leader in free educational kids computer games and activities for elementary students to learn on the web. All children's educational computer activities were created or approved by certified school teachers. All educational games are free and are modeled from primary grade lessons and enhanced to provide an interactive way for children to learn. Grade level lessons incorporate areas such as math and language arts while introducing basic computer skills. Many of the kindergarten and first grade activities are equipped with sound to enhance understanding.
Social skills activities for children and teenagers: Ideas inspired by research © 2009 - 2013 Gwen Dewar, Ph.D., all rights reserved Social skills activities?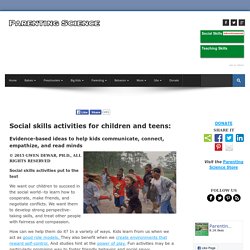 Kids' Breakfast Recipes
Leftover Remake: Risotto cake recipe & bento lunches Because I'm not my son's personal short-order cook, I love to use dinner leftovers in our bento... Bento shopping in San Francisco Japantown It's been a long time since my last bento gear shopping update, so there's a lot to cover! Today... His & her pasta frittata bento lunches
Lunch in a Box: Building a Better Bento