Kids
Superbook DVD Club – CBN.com
Give Superbook® "Noah and the Ark"—a favorite Bible story brought to life through incredible animation.
FIT Kids – Food Videos
Pop-up Flower Garden Card Craft - Enchanted Learning Software
© 2009 - 2013 Gwen Dewar, Ph.D., all rights reserved Social skills activities? Some people would argue that kids hone their social skills whenever they play together.
Social skills activities for children and teenagers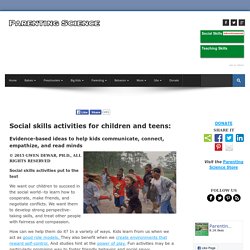 Kids' Breakfast Recipes